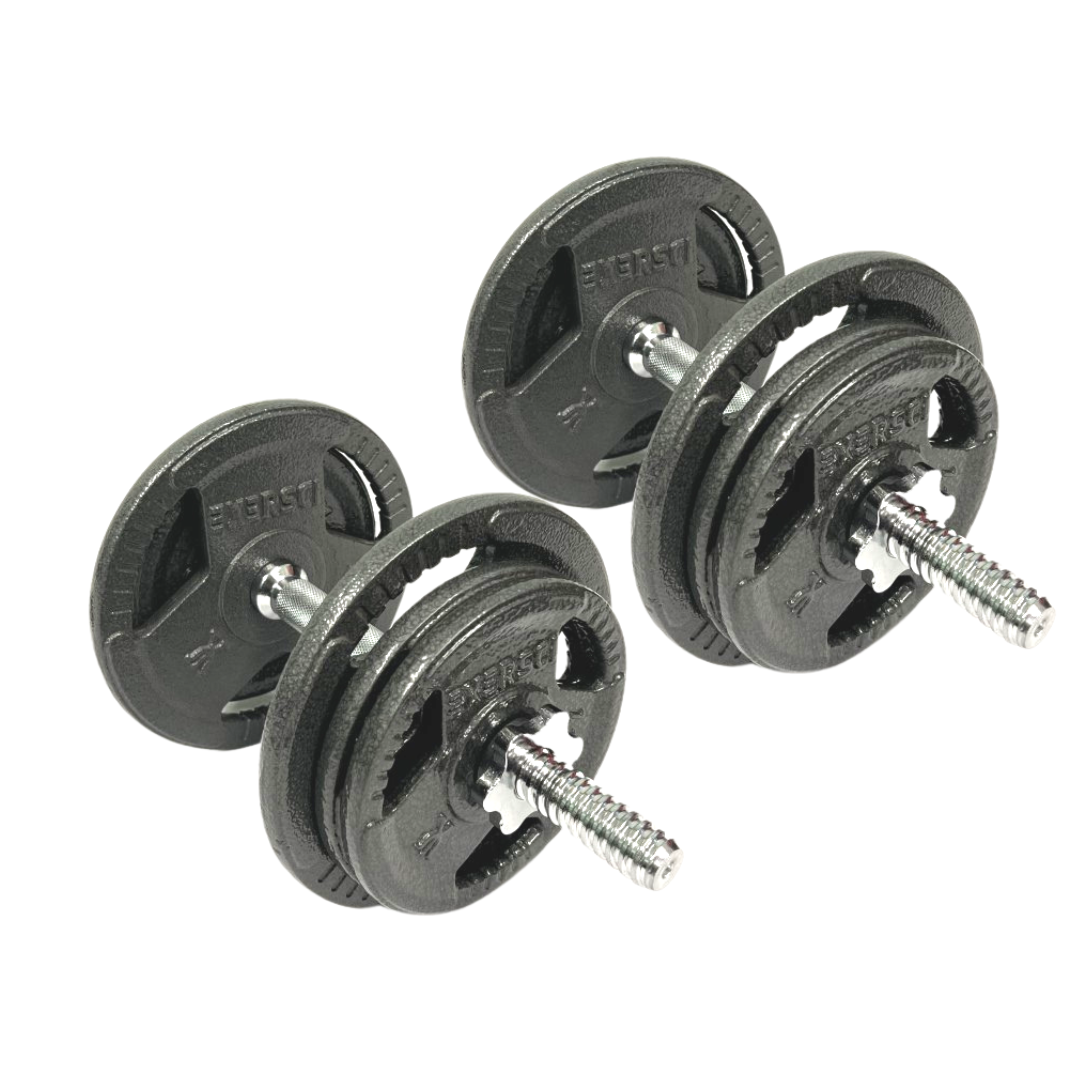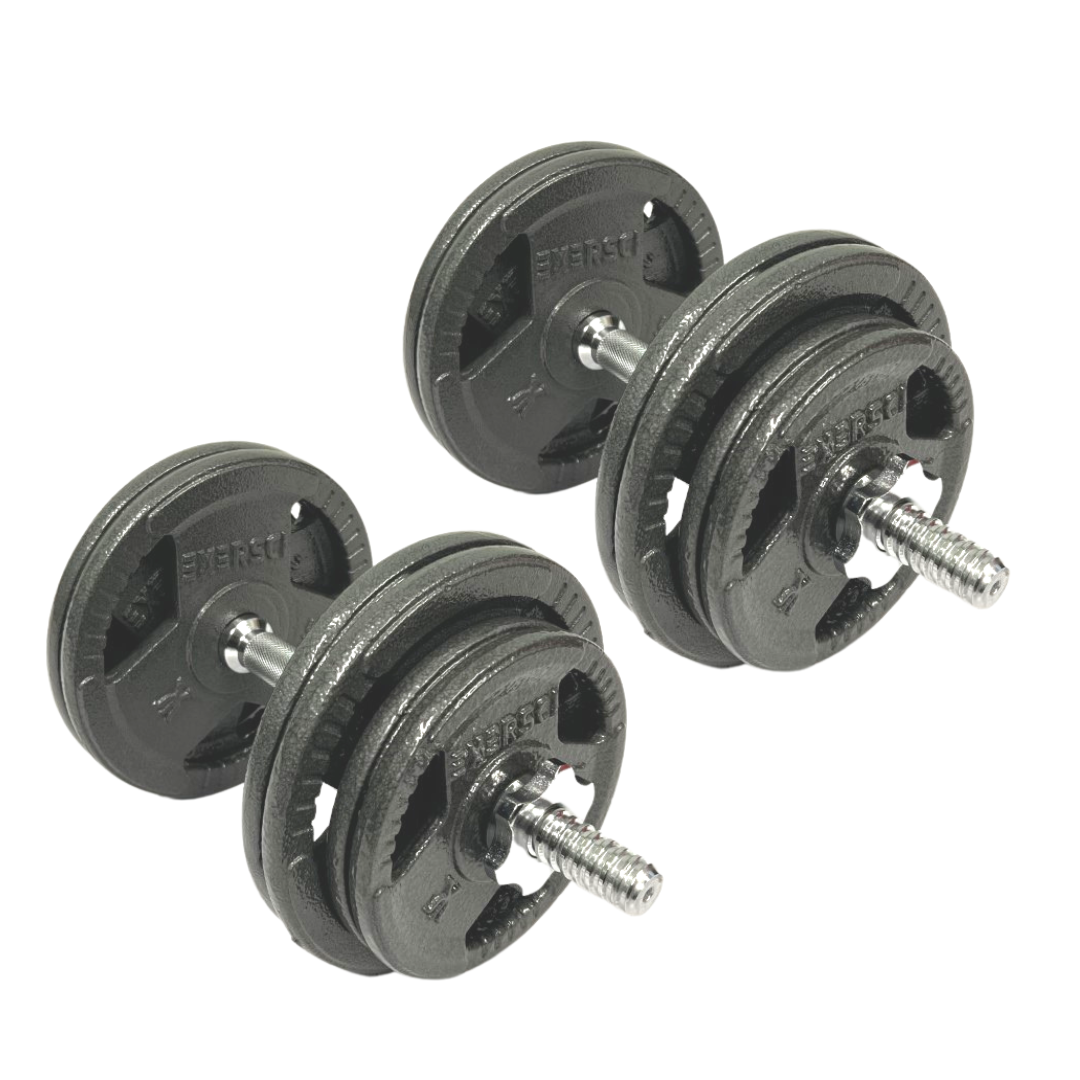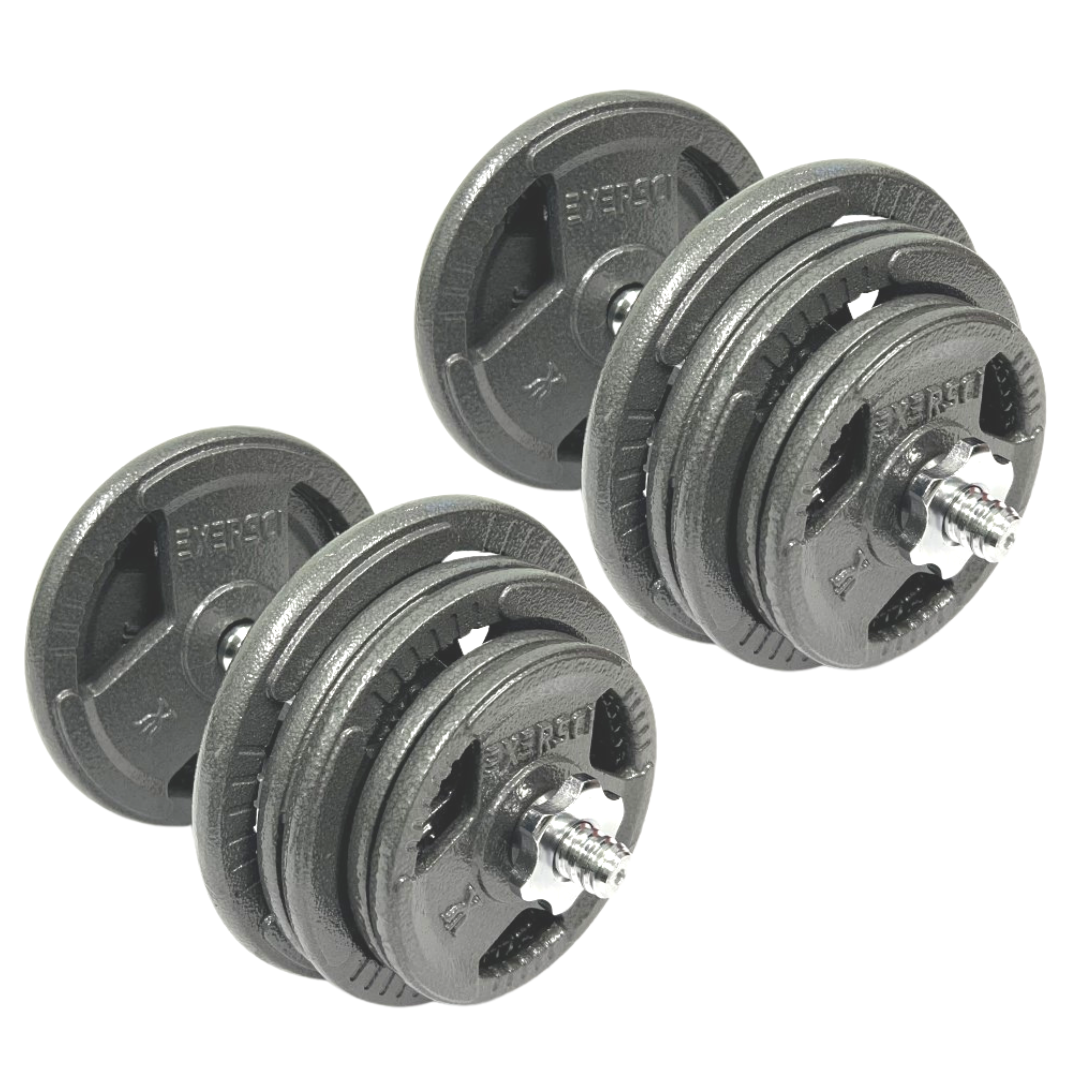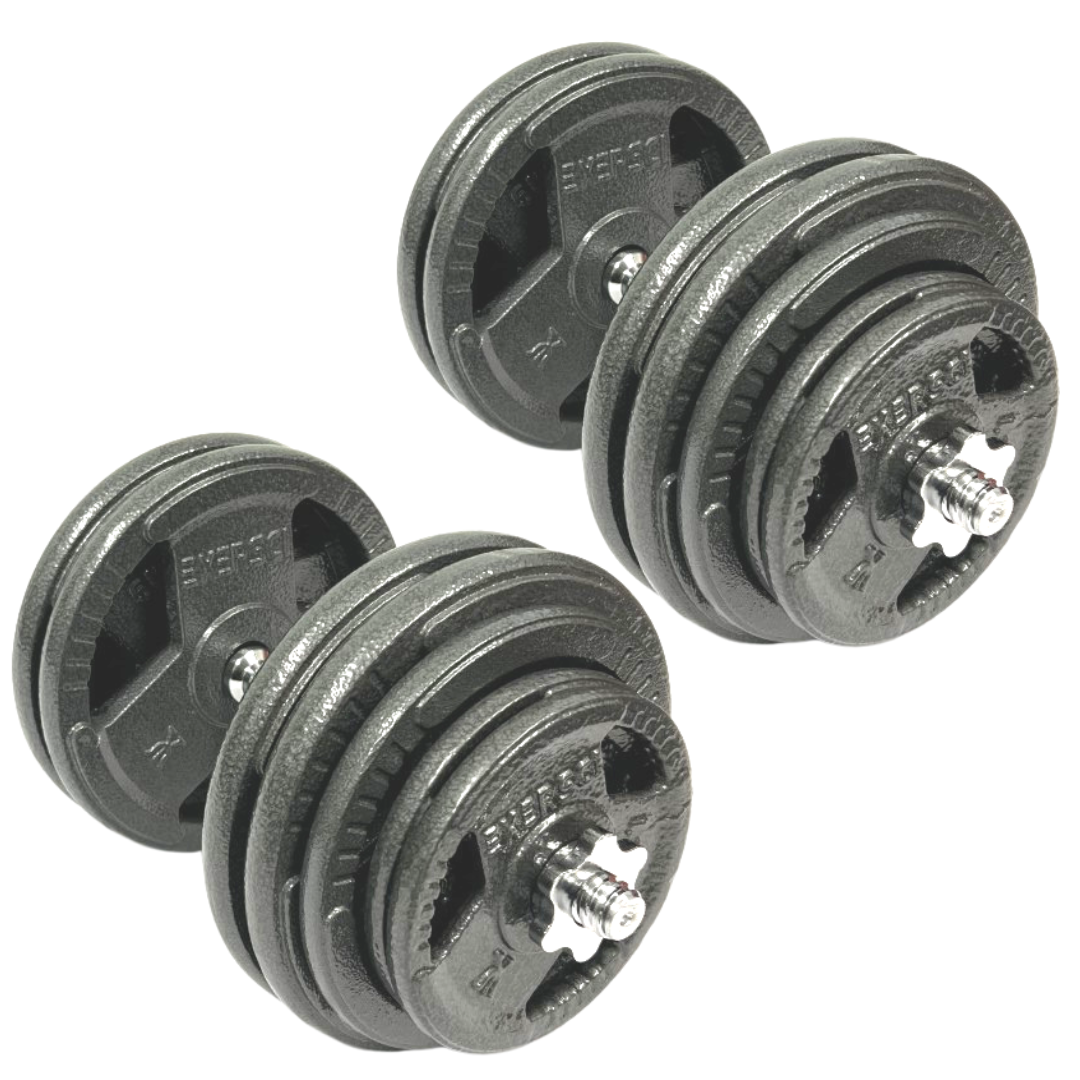 Exersci® Cast Iron Adjustable Dumbbells
Regular price
Sale price
£64.99 GBP
Unit price
per
Sale
Sold out
Take your home workouts to the next level with our Cast Iron Adjustable Dumbbells! Featuring 1-inch tri-grip weights, these dumbbells are designed to provide you with a comfortable and secure grip during your movements. With spinlock dumbbell bars, you can easily and quickly adjust the weight, making your workouts efficient and hassle-free.
We understand that everyone's fitness journey is unique, which is why we offer a wide range of weight options. Whether you're just starting out or need heavier weights for your workouts, we have the perfect size for you. Our options include:
10kg Pair (20kg): 4 x 2.5kg, 8 x 1.25kg
15kg Pair (30kg): 8 x 2.5kg, 8 x 1.25kg
20kg Pair (40kg): 4 x 5kg, 4 x 2.5kg, 8 x 1.25kg
25kg Pair (50kg): 4 x 5kg, 8 x 2.5kg, 8 x 1.25kg
30kg Pair (60kg): 8 x 5kg, 4 x 2.5kg, 8 x 1.25kg
Our weights aren't just versatile, they're also easy to use. The weight plates can be used both on and off the bar, giving you more flexibility in your workout routine. Every dumbbell set includes two dumbbell bars and four spinlock collars, so you have everything you need to get started on your fitness journey.
Invest in our Cast Iron Adjustable Dumbbells and enjoy an effective and customisable workout experience in the comfort of your own home. Unlike traditional dumbbell sets, our adjustable options take up less space, so you can use them in any room without compromising on functionality. Don't let gym membership fees or space constraints hold you back from achieving your fitness goals. Take action today and order our Cast Iron Adjustable Dumbbells - your ultimate solution for a convenient and high-quality home workout!
Share