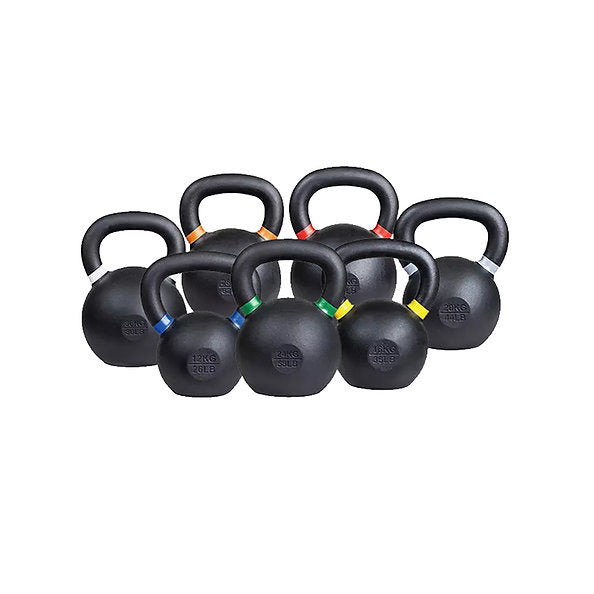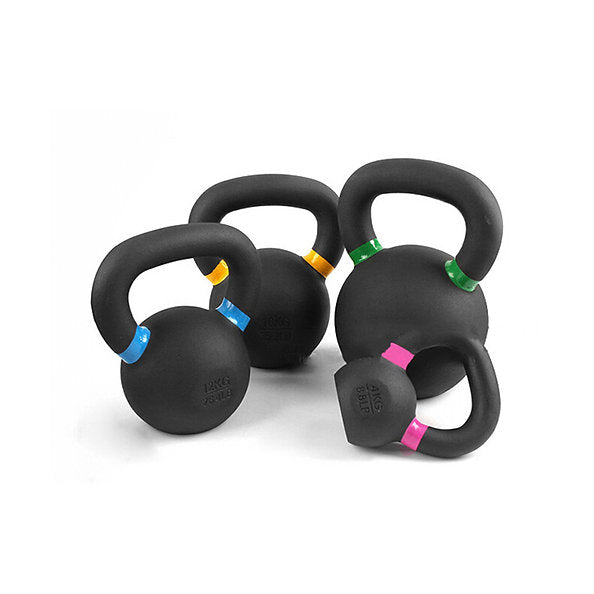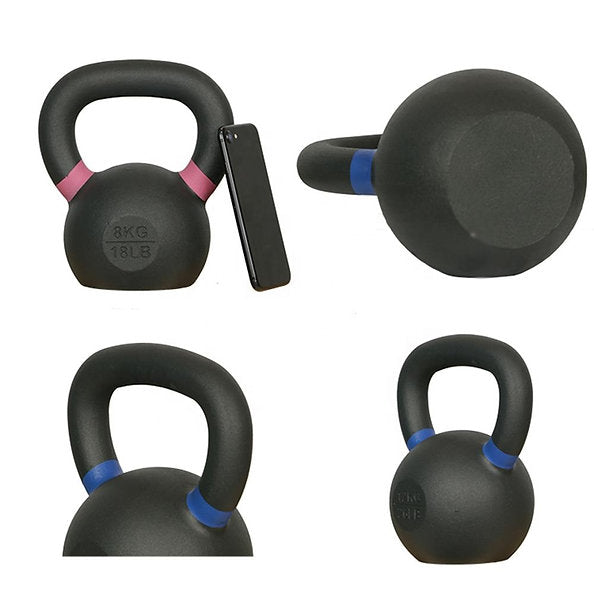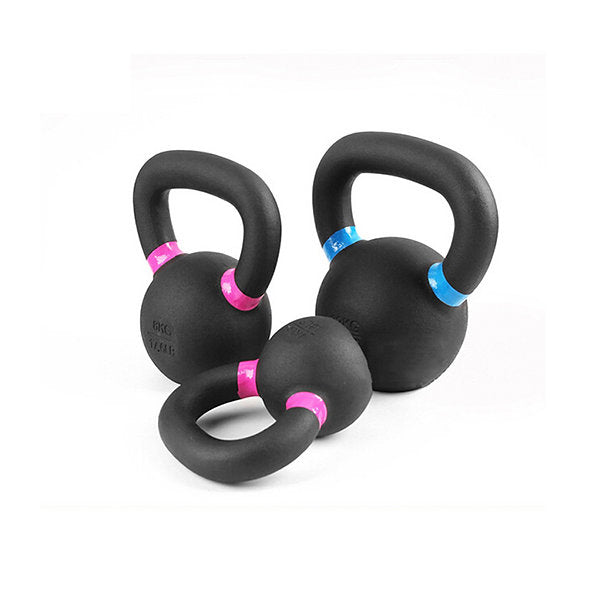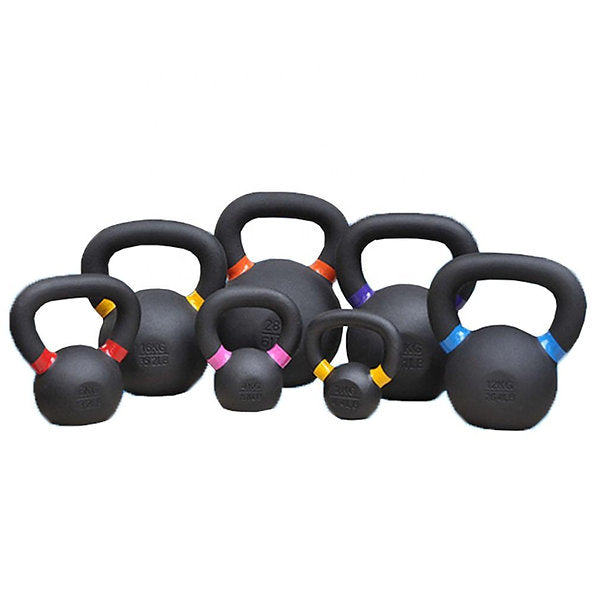 Exersci® Powder Coated Cast Iron Kettlebells
Regular price
Sale price
£19.99 GBP
Unit price
per
Sale
Sold out
Transform your workout routine with our Black Cast Iron Kettlebells. Designed for versatile use, our kettlebells are built to last and provide you with a superior workout experience. Here's why our kettlebells stand out:
Variety of Weights: Our kettlebells come in a variety of weights, from 4kg to 32kg, perfect for anyone from a beginner to a seasoned athlete. This enables you to vary your workout and increase the level of resistance progressively, helping you build strength, stamina and increase workload on muscles.


Smooth Black Coating: Our kettlebells are coated with a smooth black finish that provides a sleek and professional look. The coating is smooth to the touch, making it less abrasive on your hands, which can be a game-changer with correct and safe kettlebell grips to elevate your workout further.

Painted kg Indicator: We've added a white painted kg indicator on the front of each kettlebell, making it easy to identify the weight at a glance. This makes it quick and easy to pick out the right kettlebell for the exercises you're doing.

Comfortable Easy Grip Handles: Our kettlebells feature comfortable, easy-grip handles that allow you to perform several movements such as kettlebell swings, cleans, and presses with perfect execution and without any slippage. This grip avoids injuries to your wrists and hands, making it easier to hold onto the kettlebell during extended workouts.

Stable Base: The slightly flat base of our kettlebells gives them exceptional stability during use. With this feature, you can perform diverse movements without worrying about wobbling or tipping over, avoiding injury to yourself during your workout.
Upgrade your fitness routine with our high-quality Black Cast Iron Kettlebells. With their variety of weights, smooth black coating, comfort grip handles, and stable base, our kettlebells are perfect for beginners and seasoned athletes alike. Never miss a beat working out with these kettlebells designed to give you the best results, effortlessly.
Share