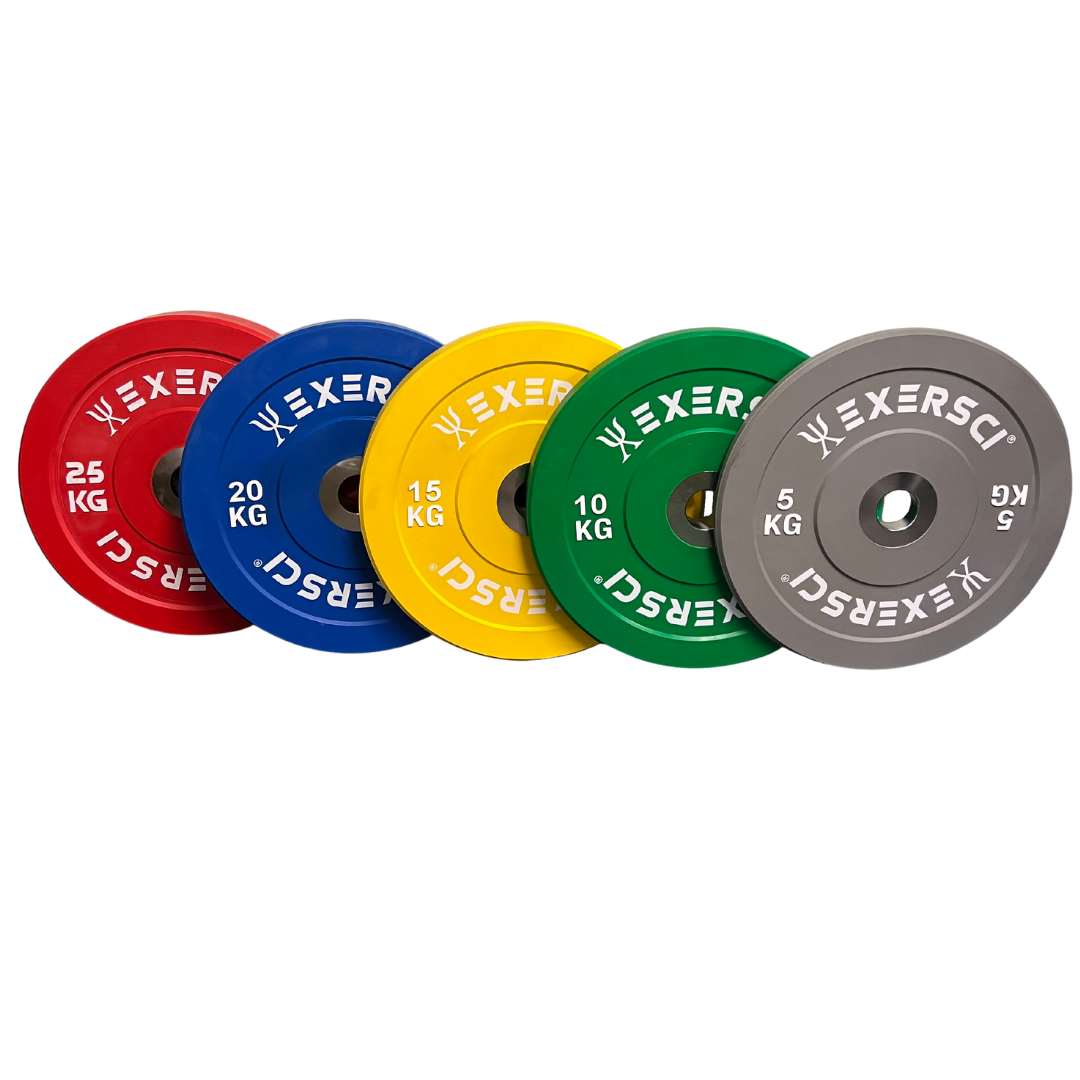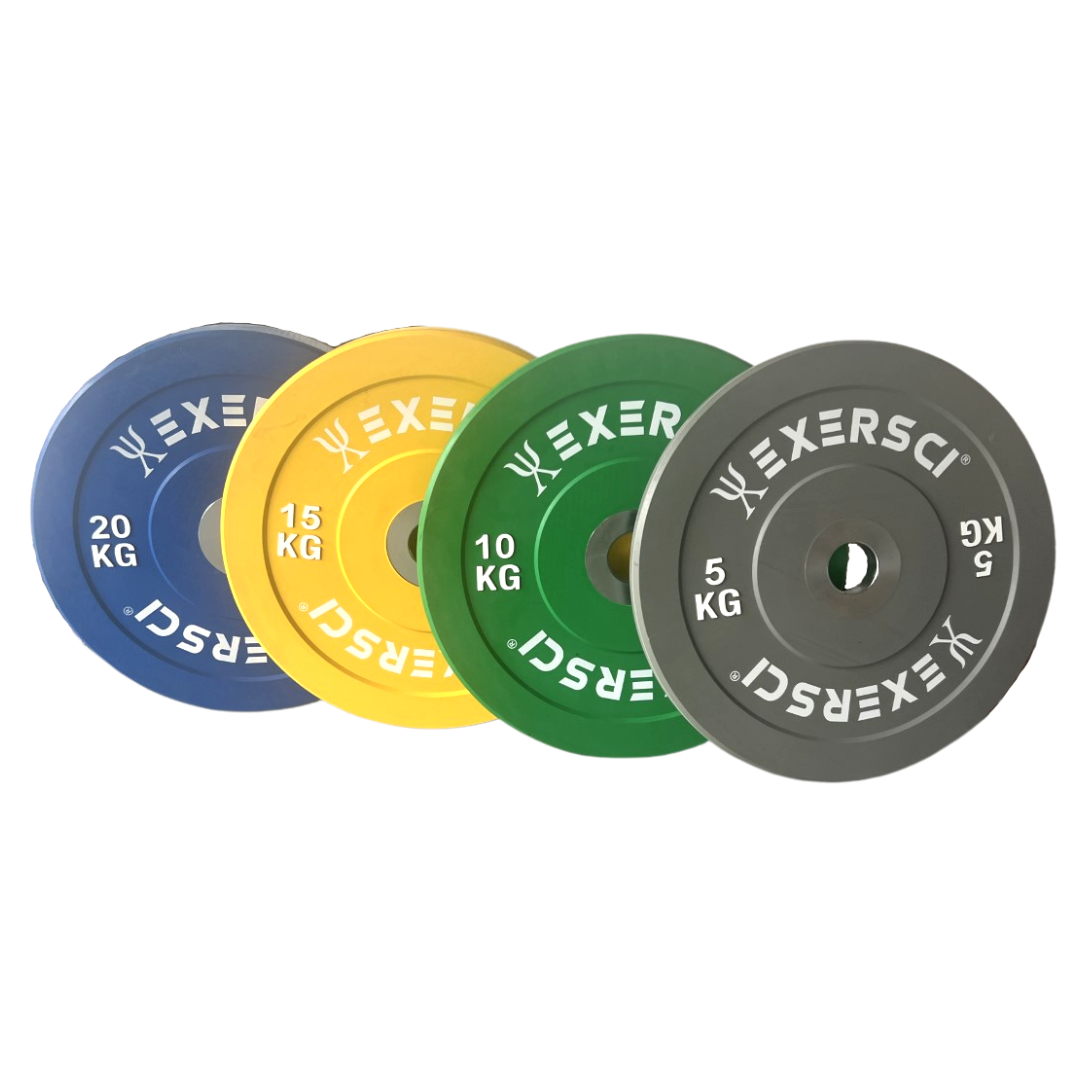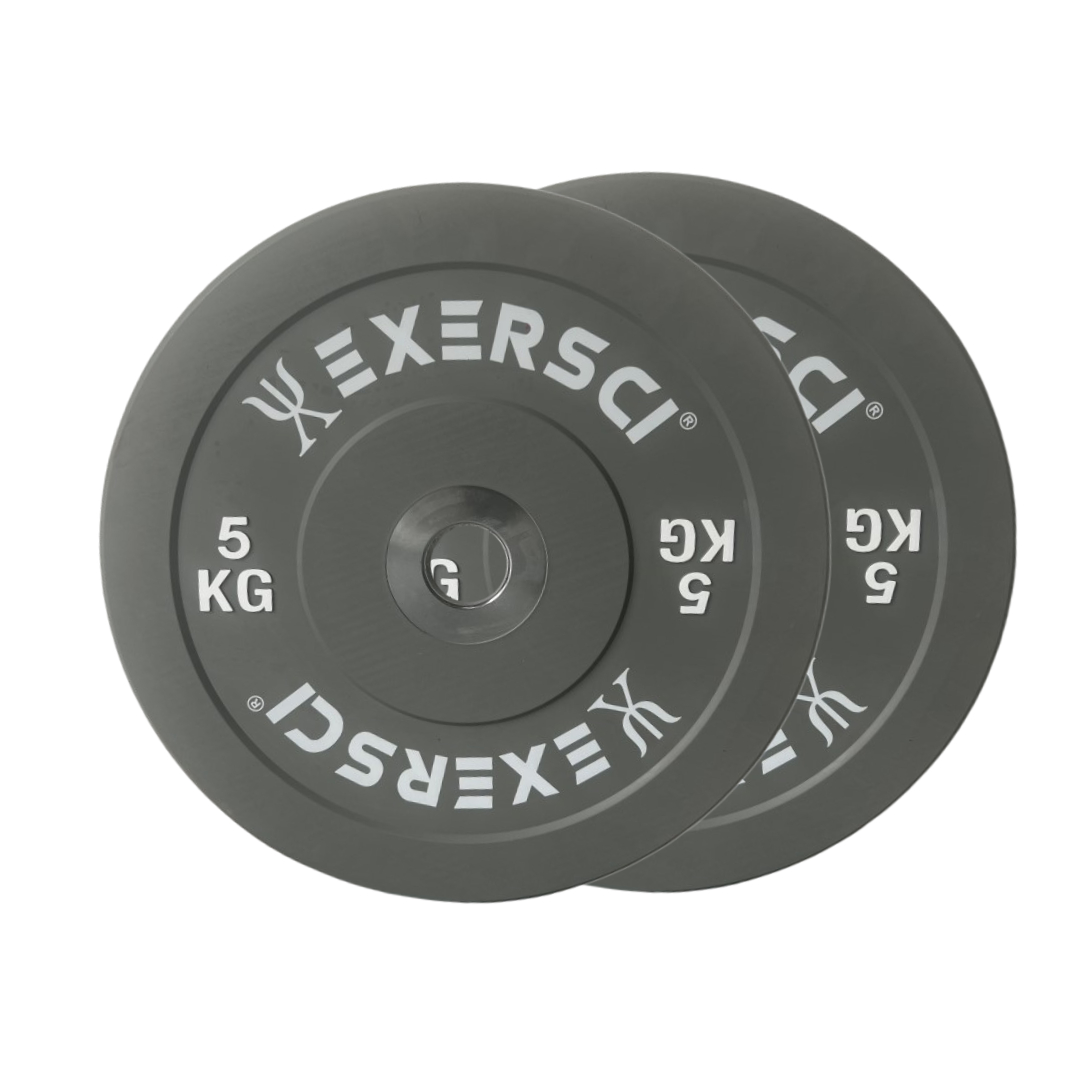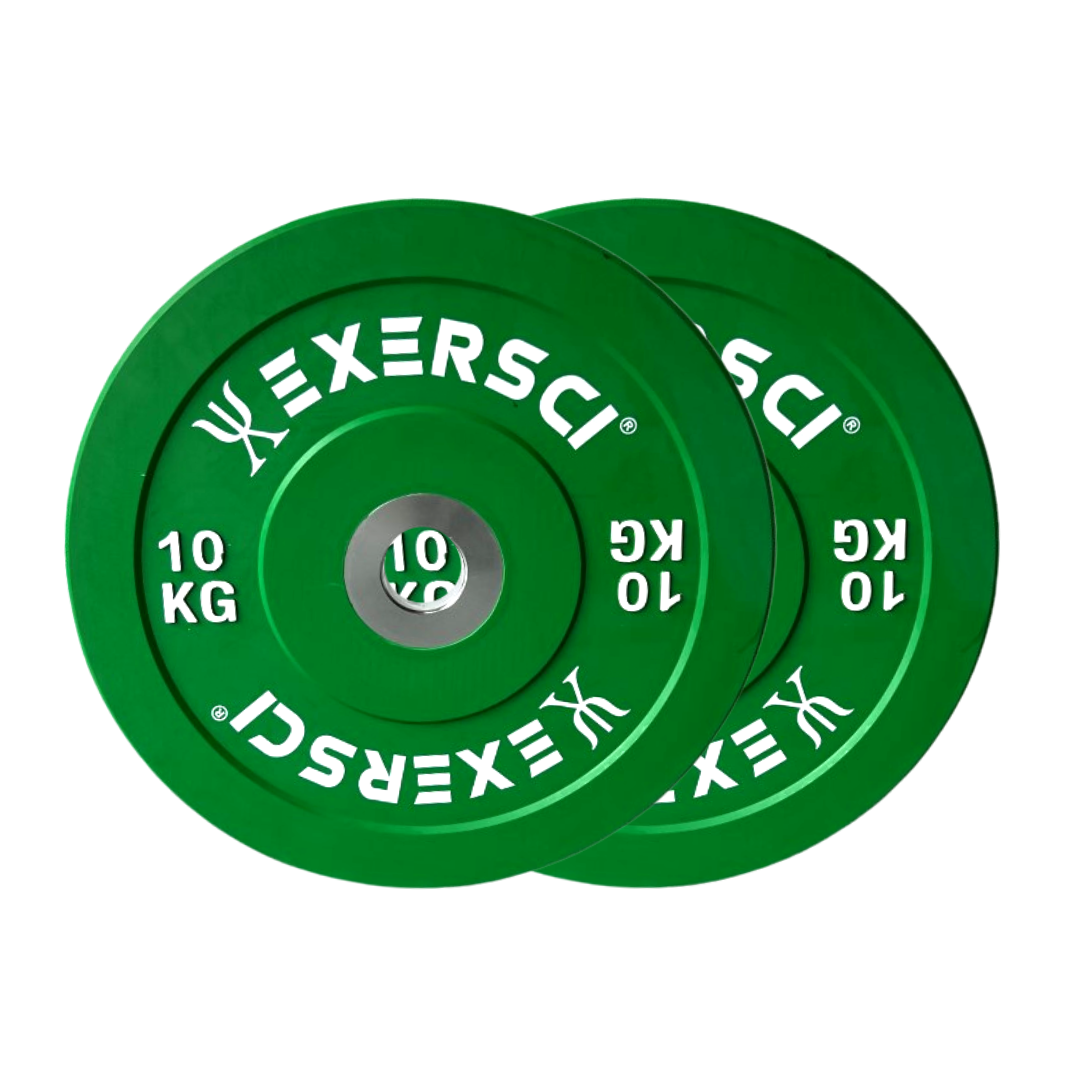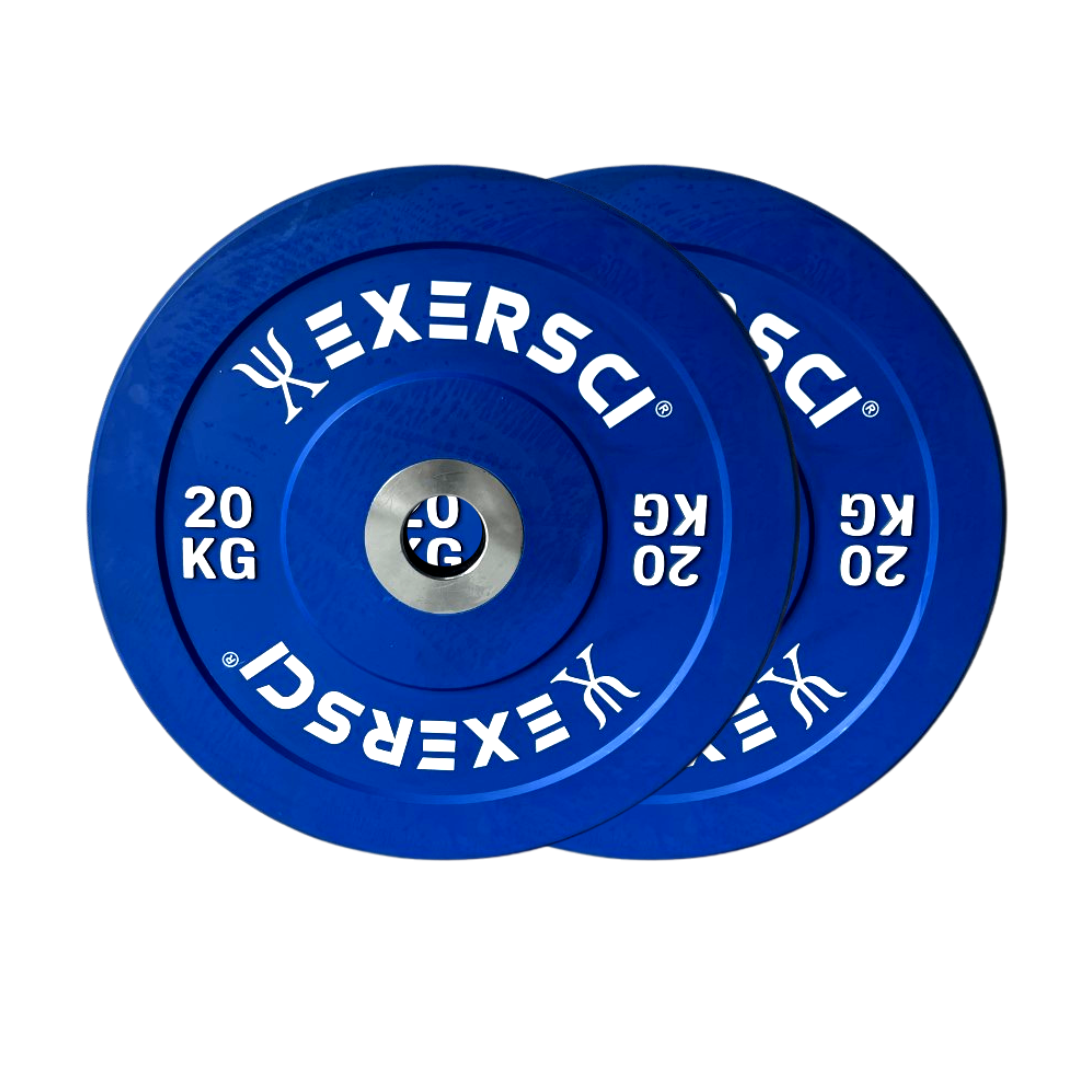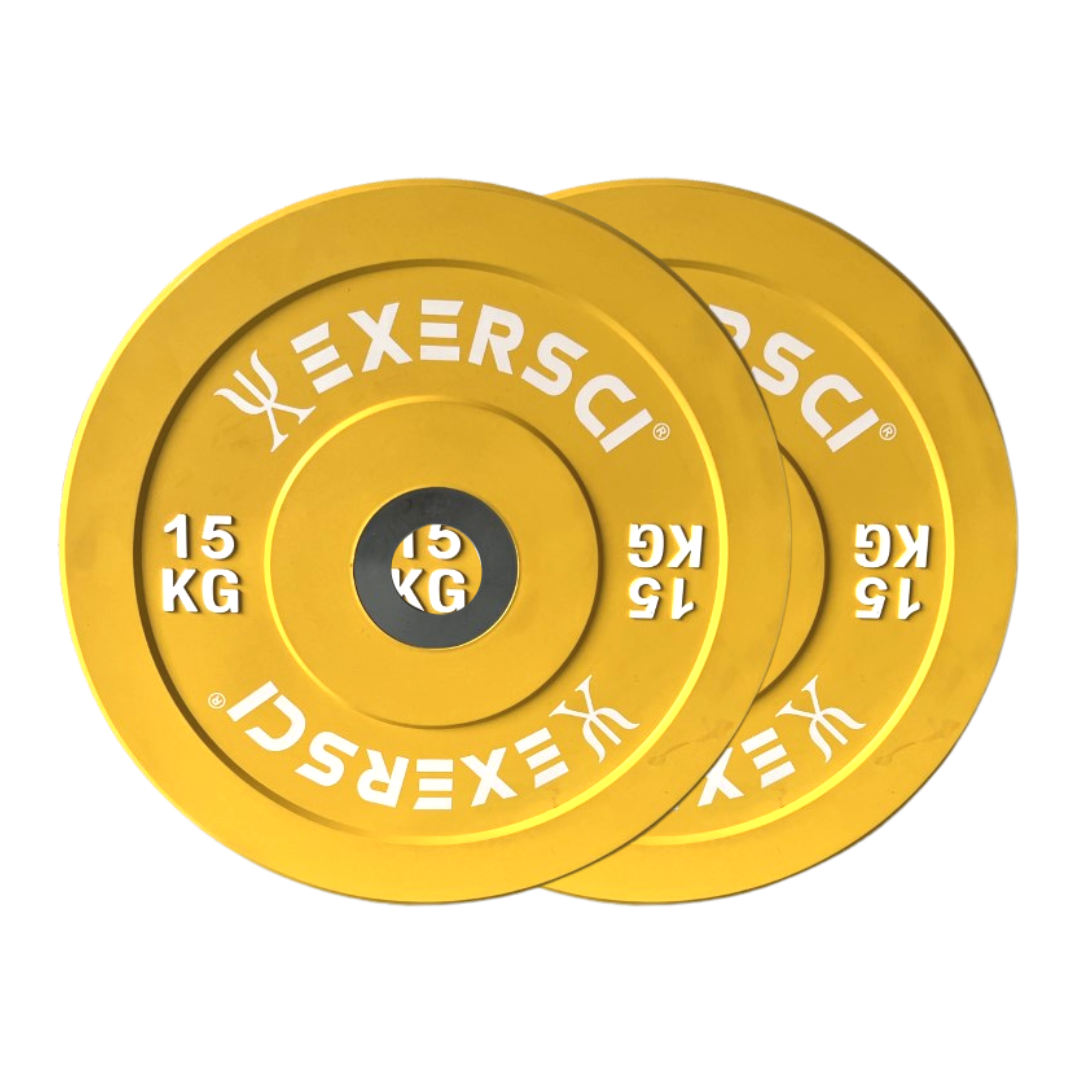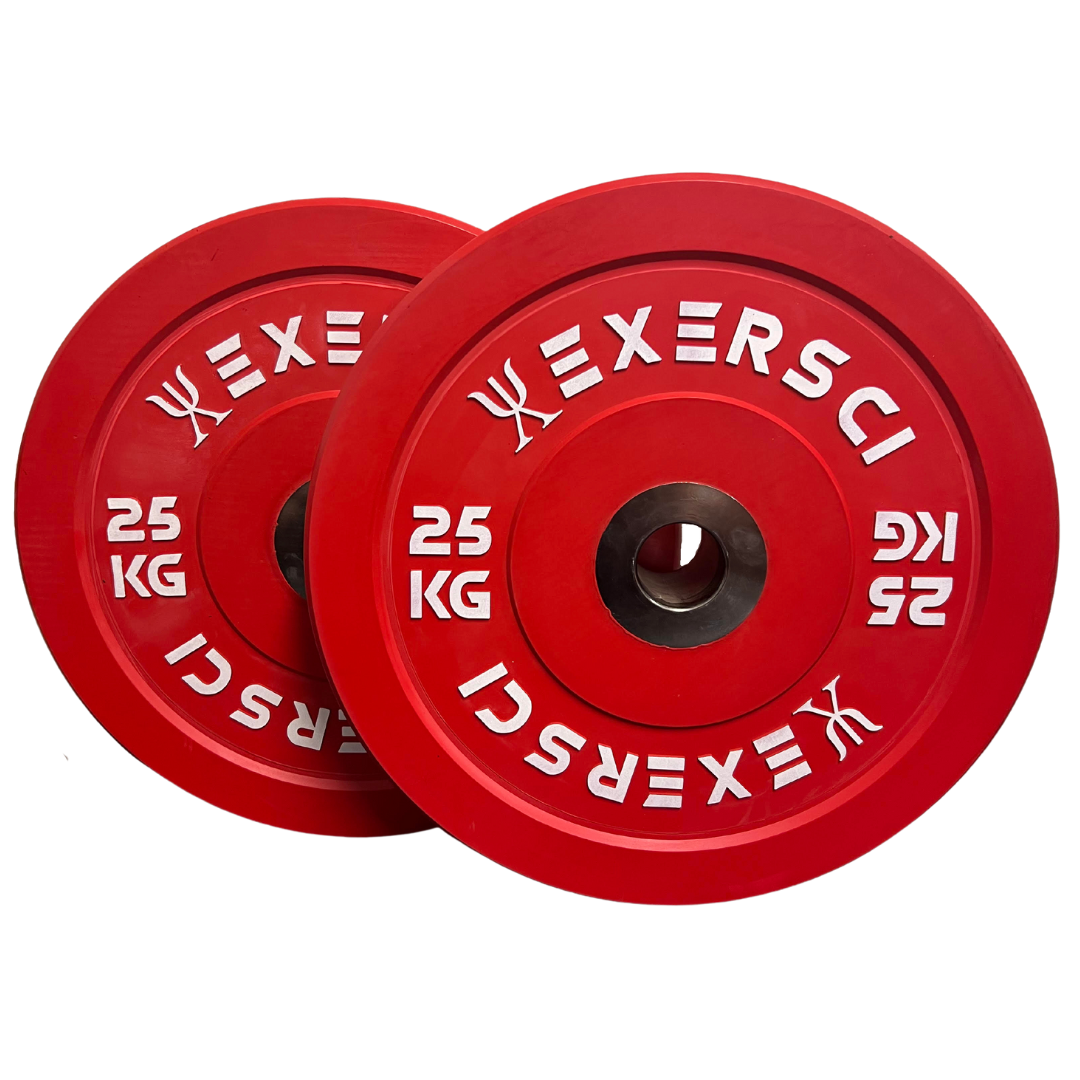 Exersci® Narrow Coloured Olympic Bumper Plates (Pair)
Regular price
Sale price
£59.99 GBP
Unit price
per
Sale
Sold out
Elevate your weightlifting game with our Narrow Coloured Olympic Bumper Plates. These plates are specifically designed to enhance your training experience by providing exceptional durability and impact absorption. Here's why our bumper plates are a must-have for serious lifters:
Wide Weight Range: Our bumper plates are available in weights ranging from 5kg to 25kg, allowing you to customise your workouts and gradually increase the intensity as you progress. Whether you're a beginner or an advanced lifter, we have the perfect weight options to suit your training needs.

Compatibility: These plates are designed to be compatible with 2" / 50mm Olympic Style Barbells, ensuring a secure fit and smooth lifting experience. They are the perfect addition to your existing weightlifting equipment, allowing you to take your training to the next level.

Improved Accuracy and Compact Design: Our Narrow Coloured Olympic Bumper Plates feature a reduced width compared to standard models, offering improved accuracy for your lifts. This precision helps you focus on form and technique, resulting in better results and reduced risk of injury. The compact design also means you can fit more plates on the bar, enabling you to lift heavier loads and push your limits.

Convenient Sets: We offer two convenient set options for you to choose from. The 100kg Set includes 5kg x 2, 10kg x 2, 15kg x 2, and 20kg x 2 plates, while the

150kg Set includes 5kg x 2, 10kg x 2, 15kg x 2, 20kg x 2, and 25kg x 2 plates. These sets provide you with a range of weight options to effectively target different muscle groups and progress your lifting abilities.

Enhance your weightlifting routines with our Narrow Coloured Olympic Bumper Plates. Experience the durability, impact absorption, and versatility they offer. With their wide weight range, compatibility with Olympic-style barbells, improved accuracy, and convenient set options, these plates are the ultimate upgrade for serious lifters. Push your boundaries and reach new levels of strength and fitness with our high-quality bumper plates.
Share