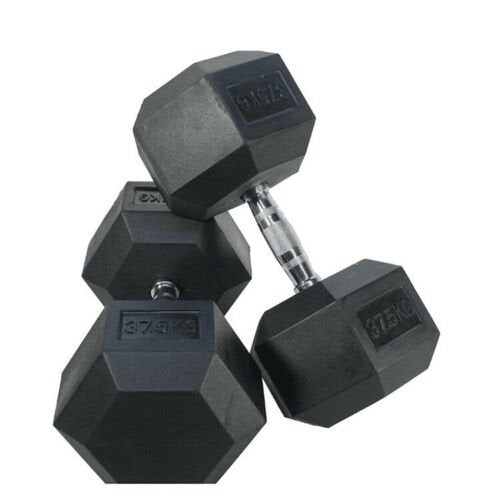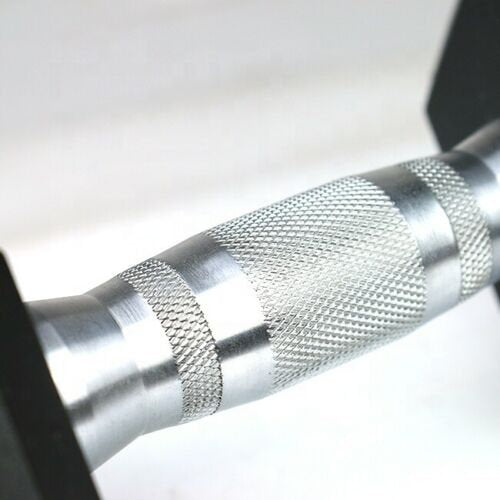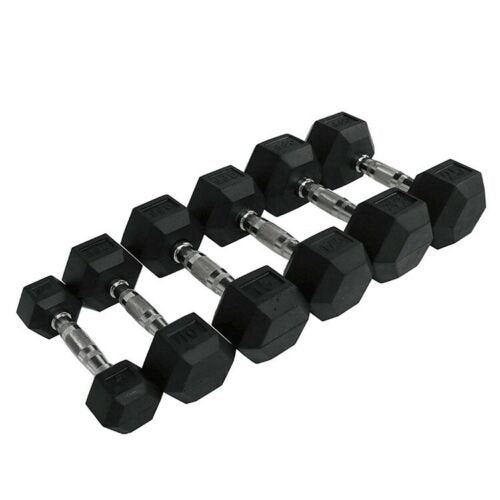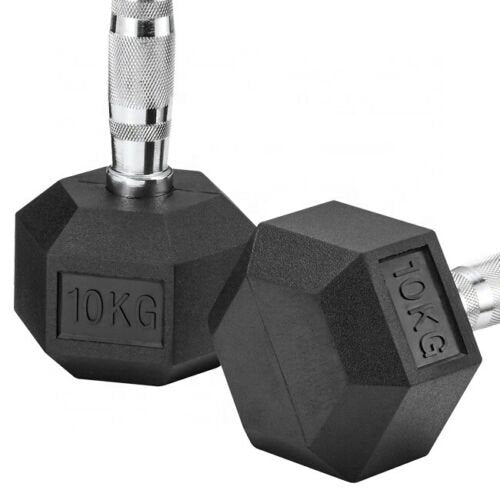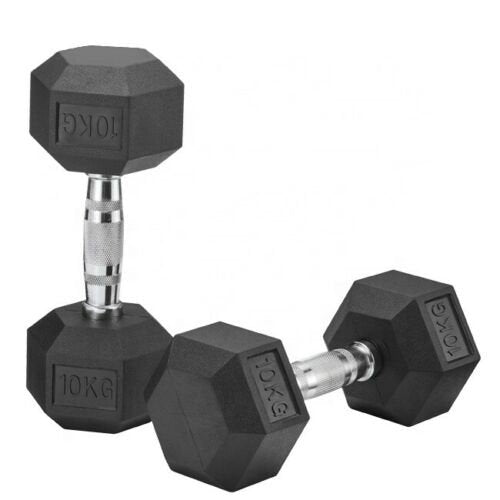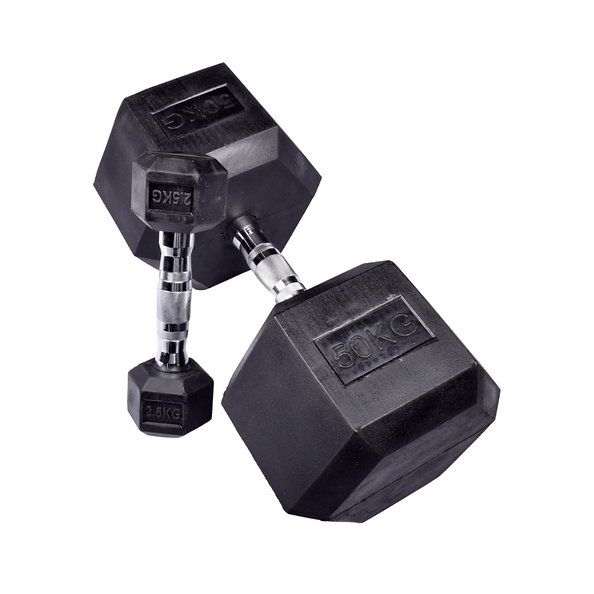 Exersci® Hex Dumbbells (Pairs)
Regular price
Sale price
£19.99 GBP
Unit price
per
Sale
Sold out
Our Premium Exersci Hex Dumbbells boast a rubber-cased design that enhances durability and extends their lifespan, while the handles are constructed from contoured steel for a comfortable grip. Designed with user efficiency in mind, these hex dumbbells incorporate a hexagonal shape on each head to prevent rolling after use. With a range of 20 weight options, starting from 2.5kg and increasing in 2.5kg increments up to 50kg, Exersci offers a versatile selection to suit various fitness needs.
Rubber-Cased Design: Premium Exersci Hex Dumbbells have been encased with a premium rubber material to increase durability and prolong the longevity of the dumbbell.
High-Quality Materials: Each Exersci Hex Dumbbell Pair features premium rubber ends for prolonged durability while the handles are produced from contoured steel.
Anti-Roll: Manufactured to be efficient for the user, our hex dumbbell features a hexagonal design on each head to ensure they remain stationary after use.
Multiple Weight Options: Here at Exersci we offer 20 different weight options starting at 2.5kg and going up in 2.5kg increments to 50kg.
Weight available:
2.5kg Pair, 5kg Pair, 7.5kg Pair, 10kg Pair, 12.5kg Pair, 15kg Pair, 17.5kg Pair, 20kg Pair, 22.5kg Pair, 25kg Pair, 27.5kg Pair, 30kg Pair, 32.5kg Pair, 35kg Pair, 37.5kg Pair, 40kg Pair, 42.5kg Pair, 45kg Pair, 47.5kg Pair, 50kg Pair
Share