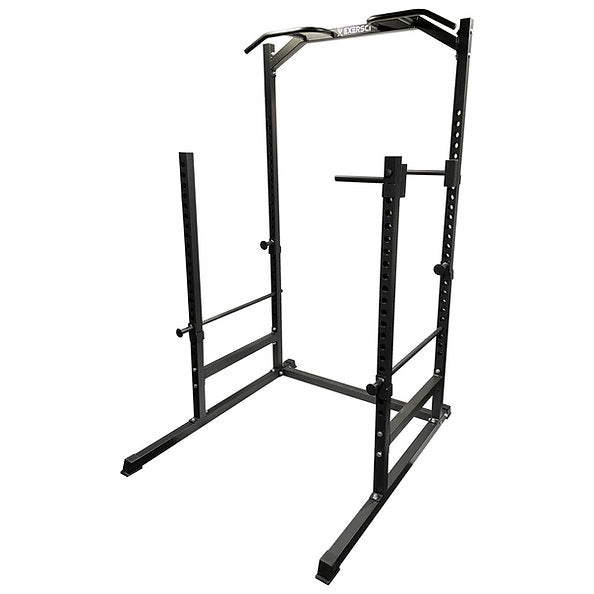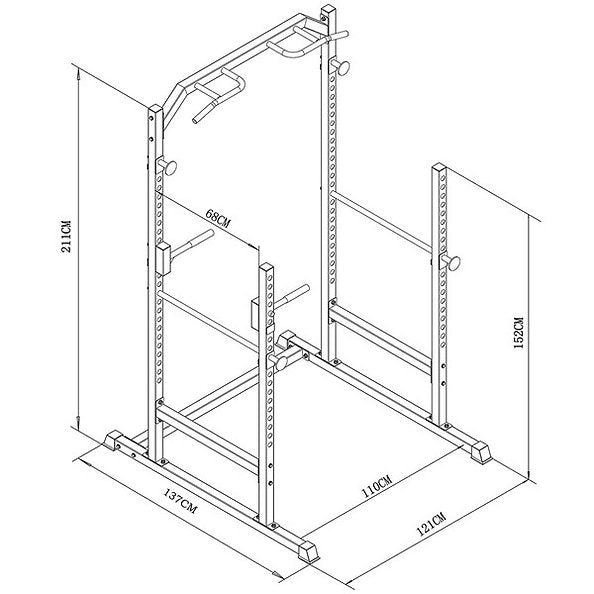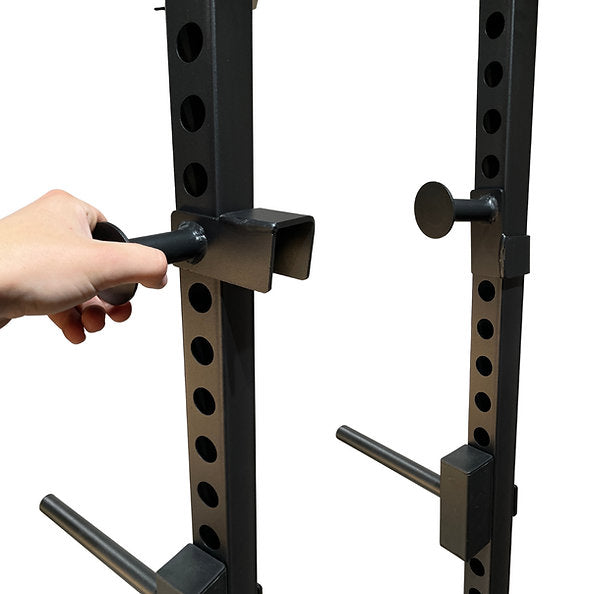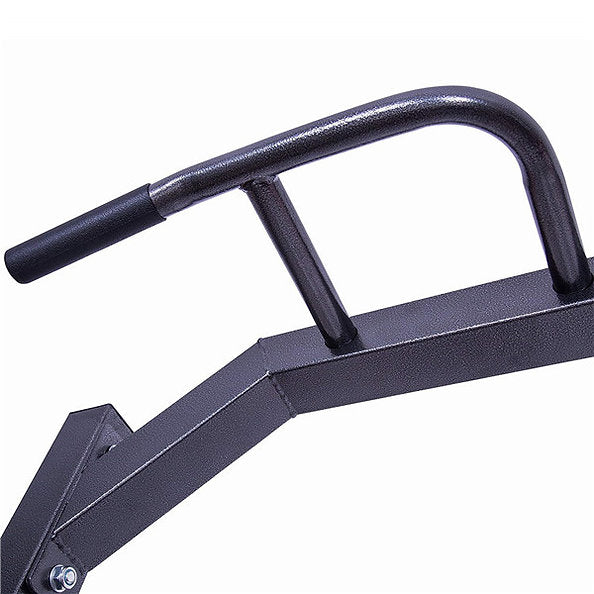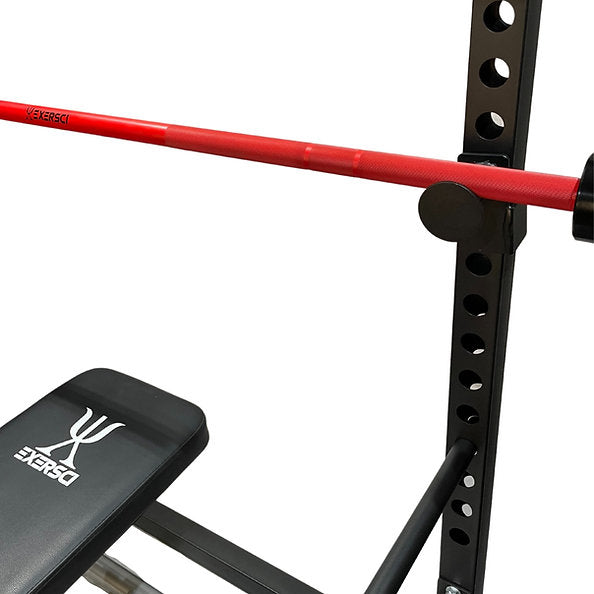 Exersci® Half Power Rack
Regular price
£262.49 GBP
Regular price
£349.99 GBP
Sale price
£262.49 GBP
Unit price
per
Sale
Sold out
The Exersci Half Power Rack is the ultimate addition to your home gym setup. Designed to provide you with unparalleled versatility and functionality, this heavy-duty squat rack is built to withstand even the most intense workouts.
Featuring multi-handle pull-up bars, prepare to take your upper body strength to new heights. With various grip options available, you can target different muscle groups and perform a wide range of hanging exercises. Whether it's chin-ups, pull-ups, or any other hanging exercise, our rack has got you covered.
Push the boundaries of your home gym with The Exersci Half Power Rack!
42kg frame for heavy-duty and sturdy performance.
Multi-handle pull-up bars for a variety of hanging exercises.
Adjustable spotting bars and racking bars for optimal height customisation.
Dip station for targeting your triceps and chest muscles.
Max load of 250kg for intense workouts.
Max pull-up bar load of 150kg for secure and safe pull-ups.
Compact dimensions of 211cm height, 121cm width, and 137cm depth.
Tube thickness of 50 x 1.5mm for durability and stability.
Say goodbye to uncomfortable and unsafe lifting sessions. Our adjustable spotting bars and racking bars allow you to set the ideal height for your workouts. Whether you're squatting, bench pressing, or performing other compound movements, you can do so with confidence and convenience.
Need to focus on your triceps and chest? Look no further than our built-in dip station. Easily adjustable, it allows you to isolate and strengthen these muscles for a well-rounded upper body workout.
We understand the importance of stability when it comes to heavy lifting. That's why our Half Power Rack boasts a 42kg frame, providing the durability and sturdiness you need for safe and effective workouts.
With a maximum load capacity of 250kg, you can push your limits and strive towards your fitness goals without any worries. The integrated pull-up bar can handle a maximum load of 150kg, ensuring your safety and stability during your pull-up exercises.
Not only is our rack built to last, but it's also designed to fit perfectly into your home gym space. With compact dimensions of 211cm in height, 121cm in width, and 137cm in depth, you can make the most of your available space without compromising on functionality.
Invest in The Exersci Half Power Rack and elevate your home gym experience. Its heavy-duty construction, adjustable features, and premium functionality make it a must-have for any serious fitness enthusiast. Take your workouts to the next level and unleash your full potential - order our Half Power Rack today!
Share