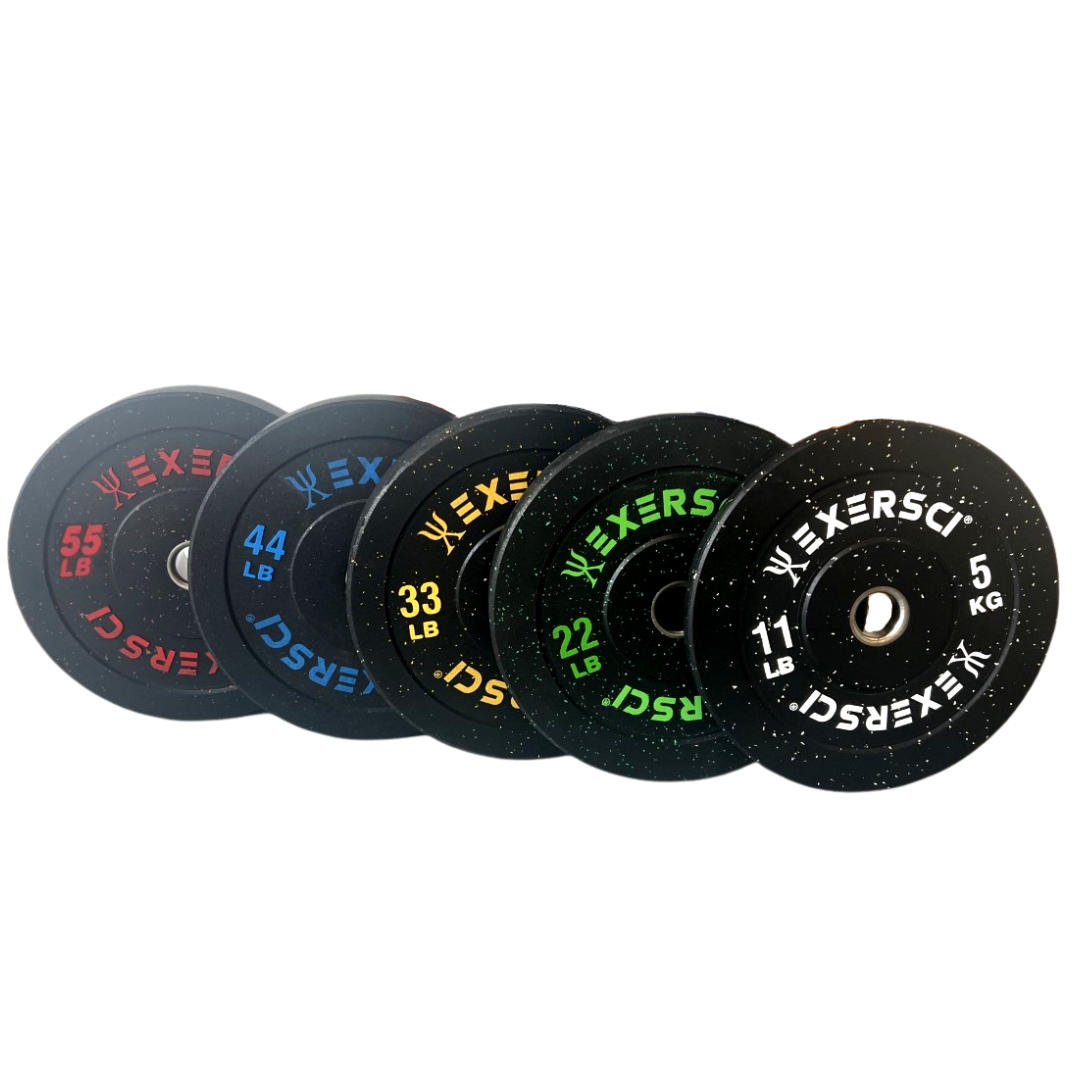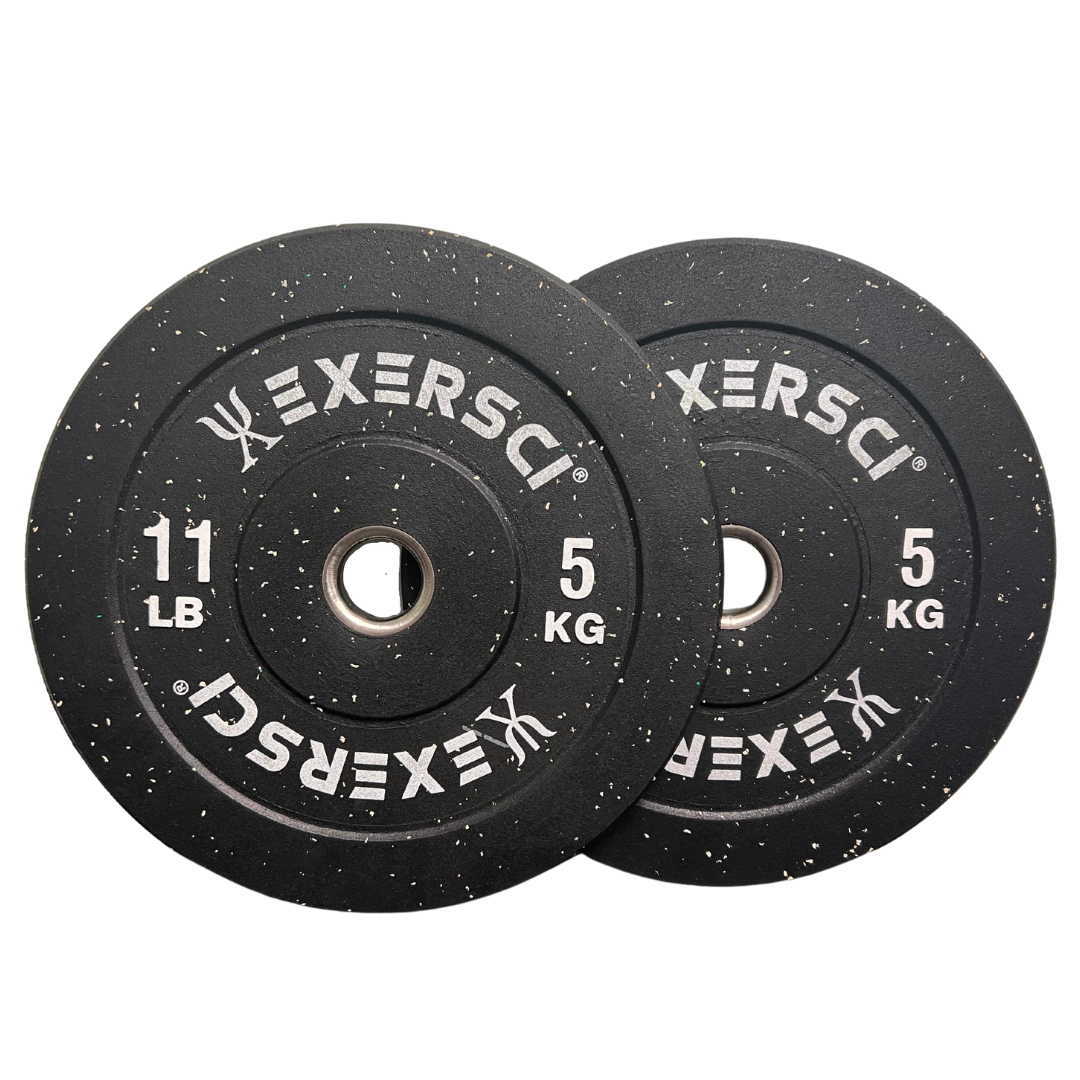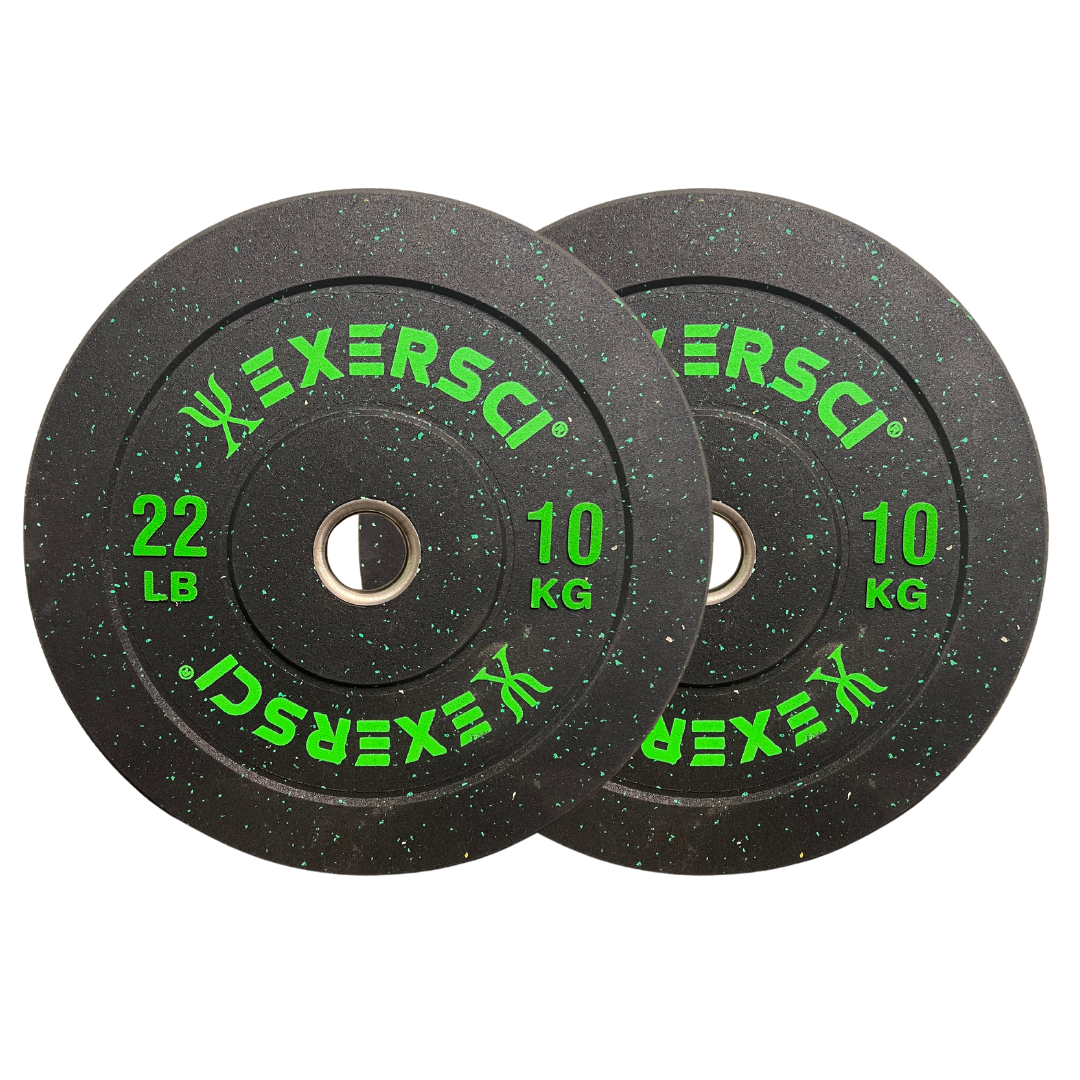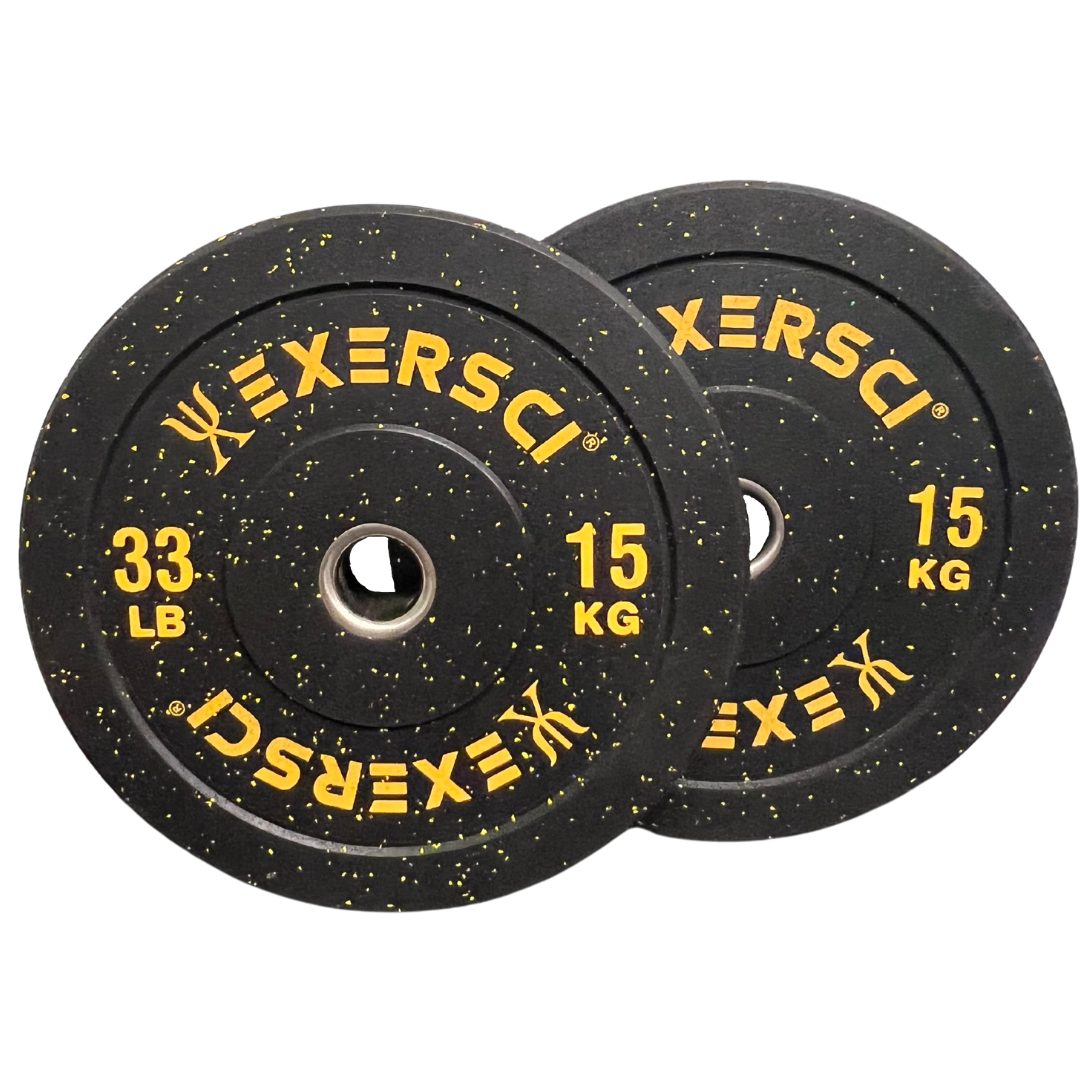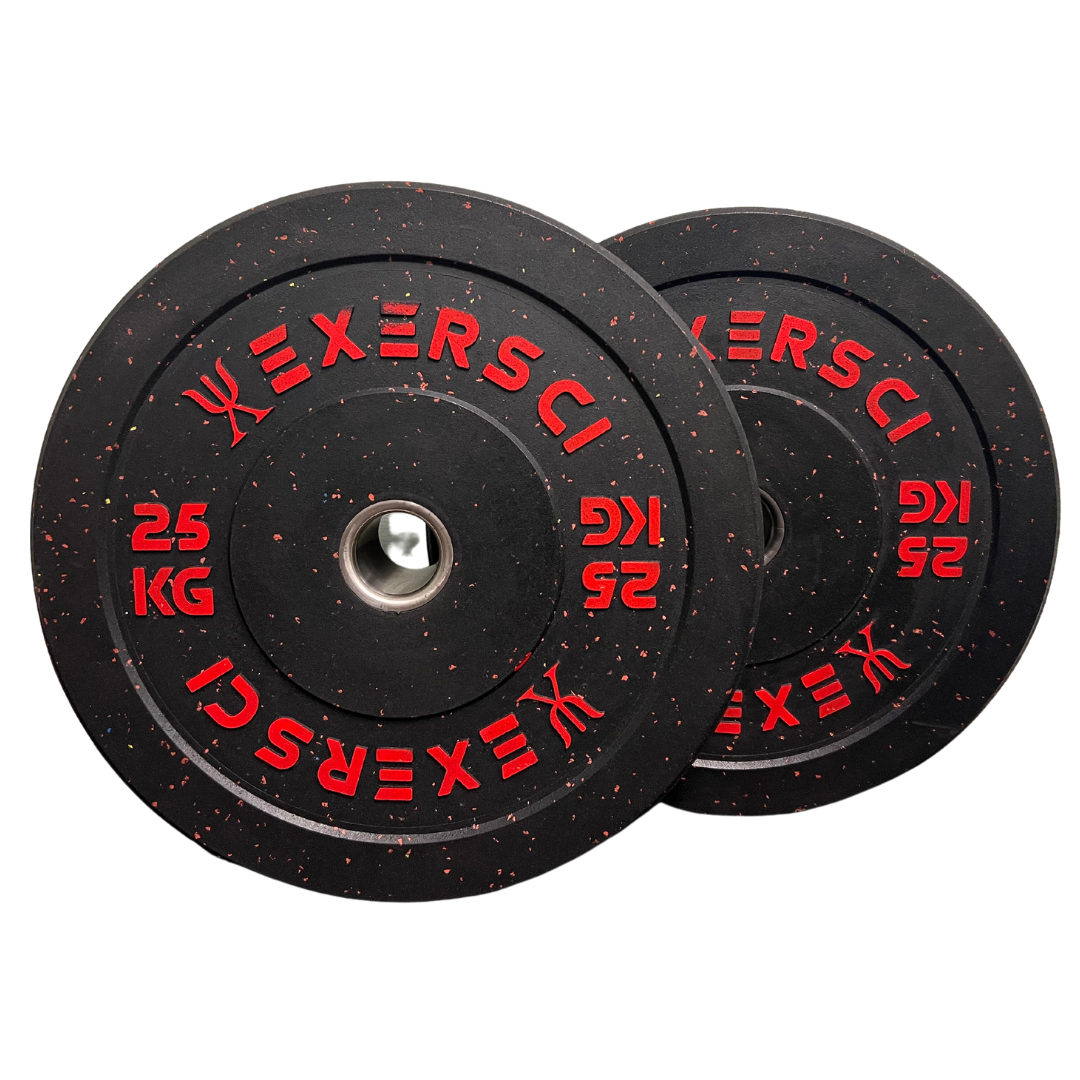 Exersci® Crumb Rubber Olympic Bumper Plates (Pair)
Regular price
Sale price
£44.99 GBP
Unit price
per
Sale
Sold out
Elevate your training with our Crumb Rubber Olympic Bumper Plates. Designed to enhance your performance, these durable plates are built to withstand even the toughest workouts while providing excellent impact absorption.
We understand the importance of having options in your training regimen, which is why our plates are available in a range of weights, from 5kg to 25kg. Whether you're a beginner or an experienced athlete, you can find the perfect weight to challenge yourself and progress in your fitness journey.
Our rubber crumb construction not only ensures the longevity of the plates but also offers exceptional impact protection. Say goodbye to worries about damaging your floors or equipment - these plates are designed to withstand heavy use and provide a safe and confident lifting experience.
Each plate features a brightly coloured fleck that corresponds to its weight, making it easy to identify and select the plates you need for your workout. No more time wasted searching for the right weight – our plates are designed for efficiency and convenience.
The stainless steel center ring adds stability and durability to the plates, ensuring a secure fit on your 2" / 50mm Olympic-style barbells. This compatibility allows for seamless transitions between sets and a smooth lifting experience.
To make it even easier for you to build your home gym, we offer two comprehensive sets. Our
100kg set includes 5kg x 2, 10kg x 2, 15kg x 2, and 20kg x 2 plates, while our
150kg set includes 5kg x 2, 10kg x 2, 15kg x 2, 20kg x 2, and 25kg x 2 plates. With these sets, you'll have everything you need to get started on your weightlifting journey.
Invest in our Crumb Rubber Olympic Bumper Plates and experience the durability, performance, and versatility you need to take your training to new heights. No matter your fitness goals, these plates will support you every step of the way. Order now and unleash the full potential of your workouts!
Share