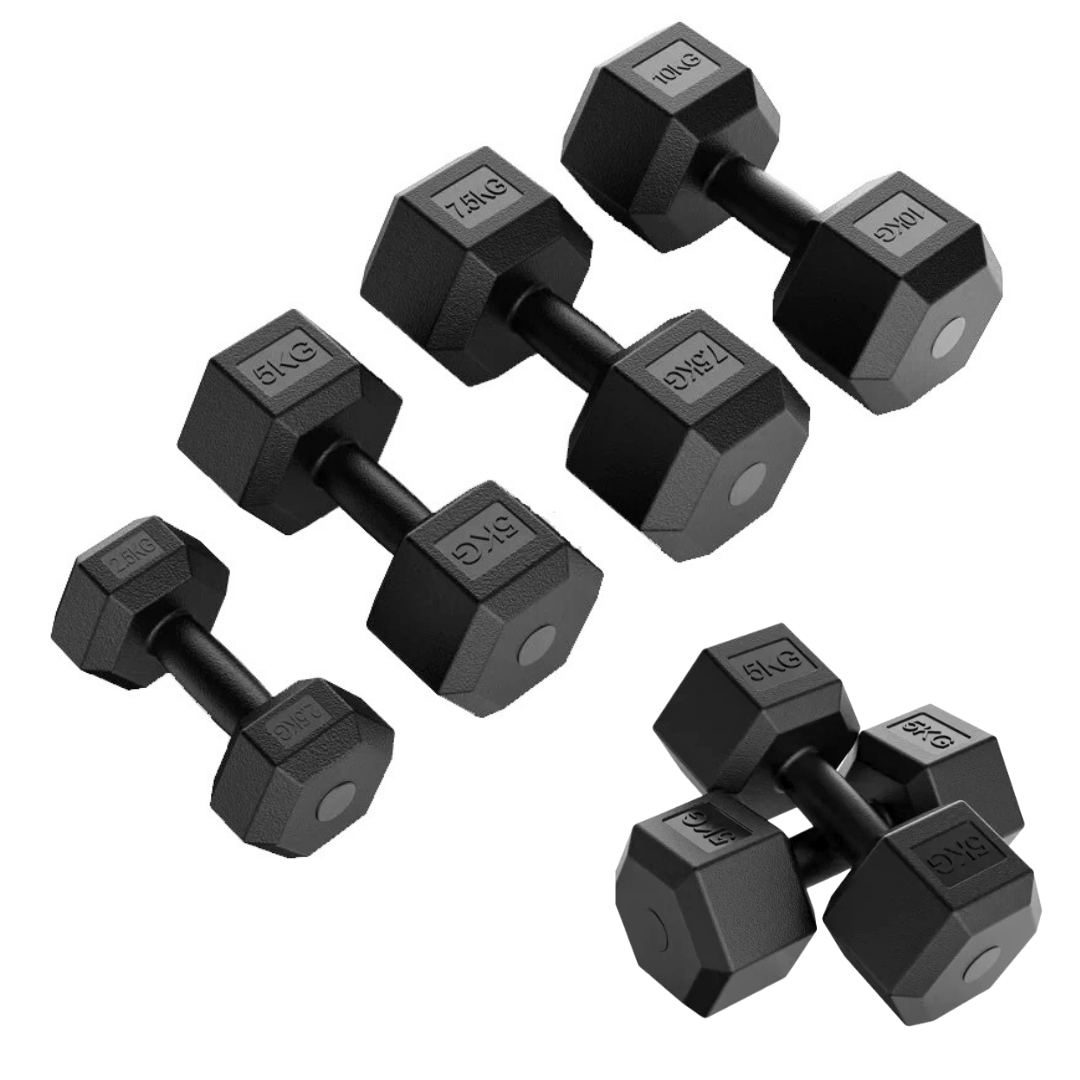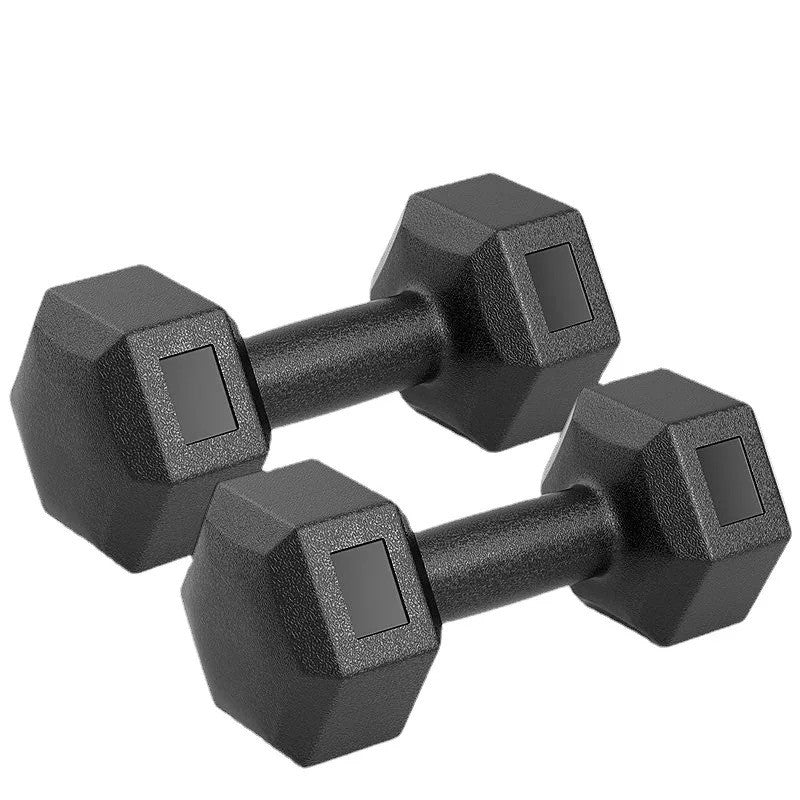 Exersci® Cement Hex Dumbbells 2.5-10kg
Regular price
Sale price
£11.99 GBP
Unit price
per
Sale
Sold out
Description:
Enhance your fitness journey with these versatile PVC coated, cement filled Hex Dumbbells, designed for a wide range of strength training exercises, weight loss, and muscle building. These dumbbells are the perfect addition to your home gym or workout routine.

Key Features:

SOLD IN PAIRS: You'll receive two dumbbells in one pack, making it easy to store and perfect for travel. Take your muscle-building routine with you wherever you go. The weights are clearly visible on the dumbbell heads for quick reference.

FULL SET: The "Full Set (2 x 2.5-10kg)" includes 2 x 2.5kg, 2 x 5kg, 2 x 7.5kg and 2 x 10kg Hex Dumbbells.

Useful for a Variety of Workouts: These fixed weight dumbbells are your go-to choice for exercises like arm rows, goblet squats, dumbbell clean, farmers' walk, bent-over rows, step-ups, chest presses, and more.

Antiroll Design: The hexagonal weight heads prevent rolling on uneven workout surfaces, ensuring your safety during exercises. The PVC coating on the heads serves as a protective layer to minimise dents and scratches on your floor.

Ergonomic and Secure Grip: Each dumbbell features a comfortable, non-slip grip, providing an easy and secure hold. With a fixed weight of 2.5-10kg, they are perfect for full body workouts workouts.

Built to Last: These dumbbells are made of selected cast iron filled with concrete for durability. The fine black PVC covering over the heads not only absorbs impact but also protects your floor in case of accidental drops.

Upgrade your fitness regimen with these high-quality dumbbells. Whether you're a beginner or a seasoned fitness enthusiast, these dumbbells are essential for achieving your strength training, weight loss, and muscle-building goals. Buy now and start building the body you've always wanted!
Share