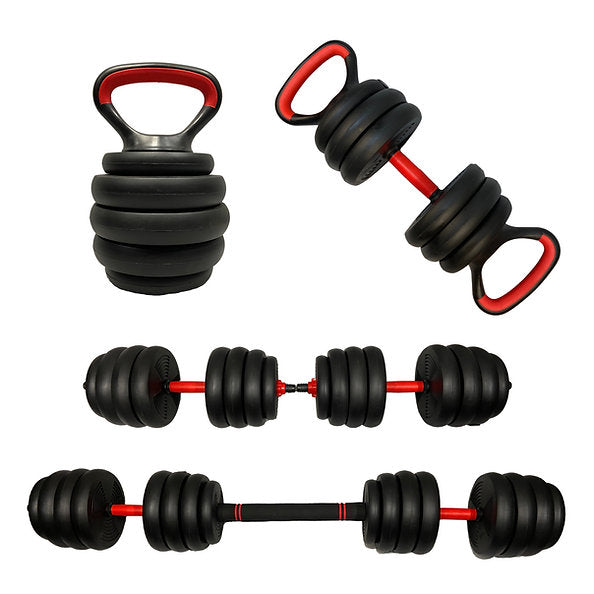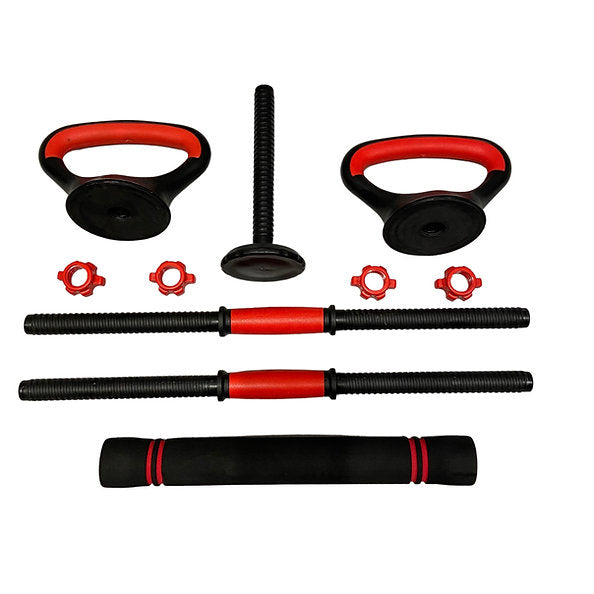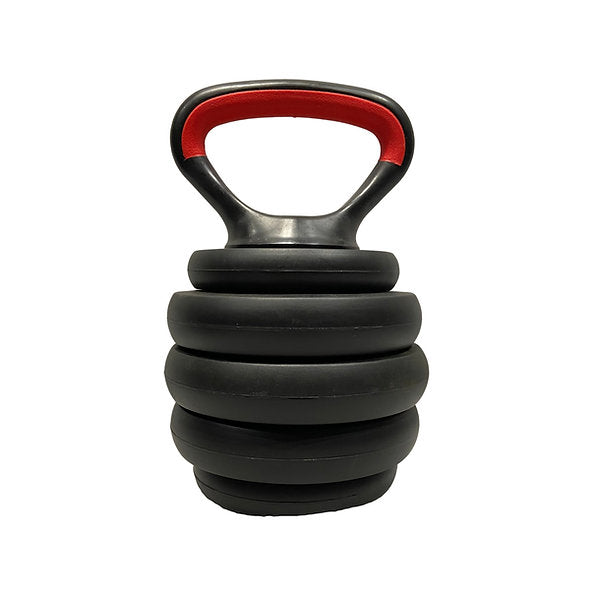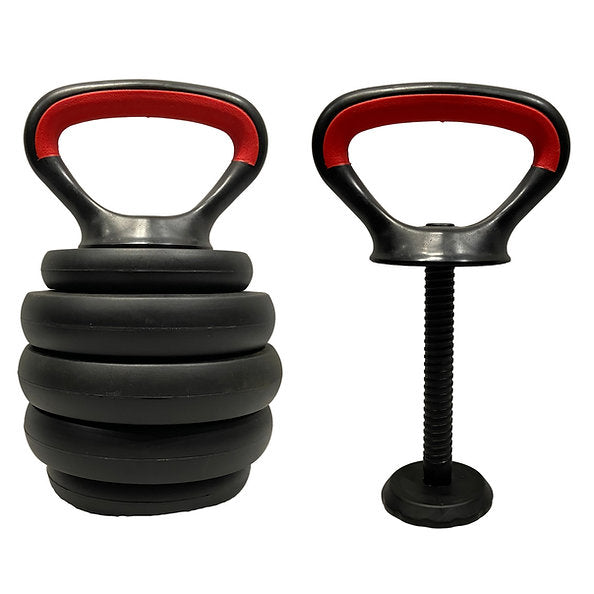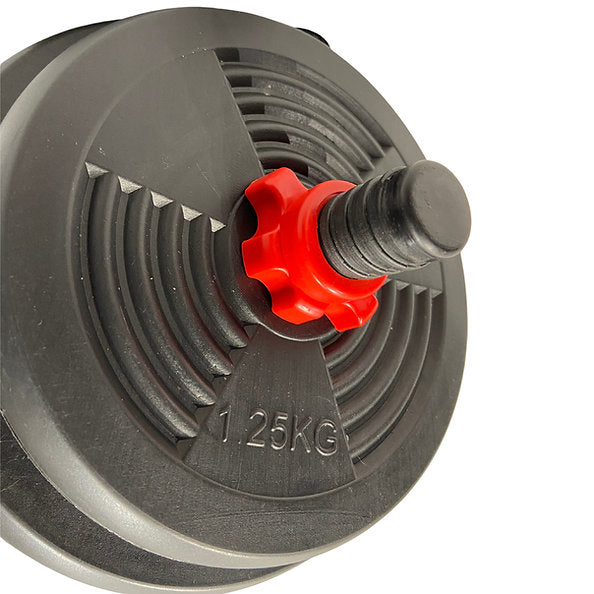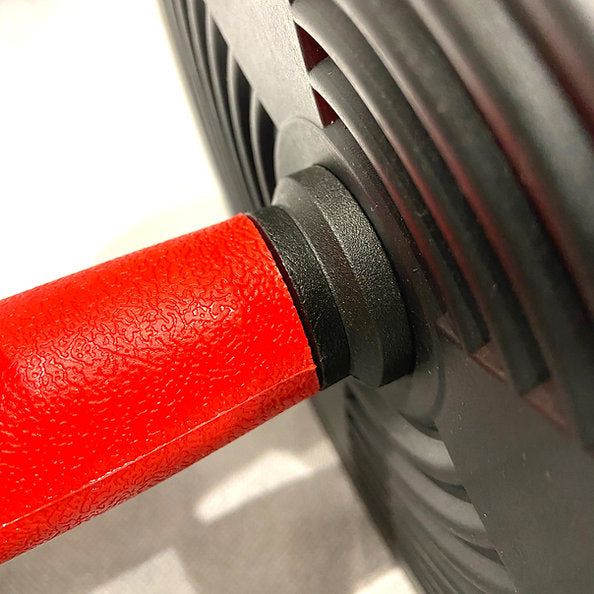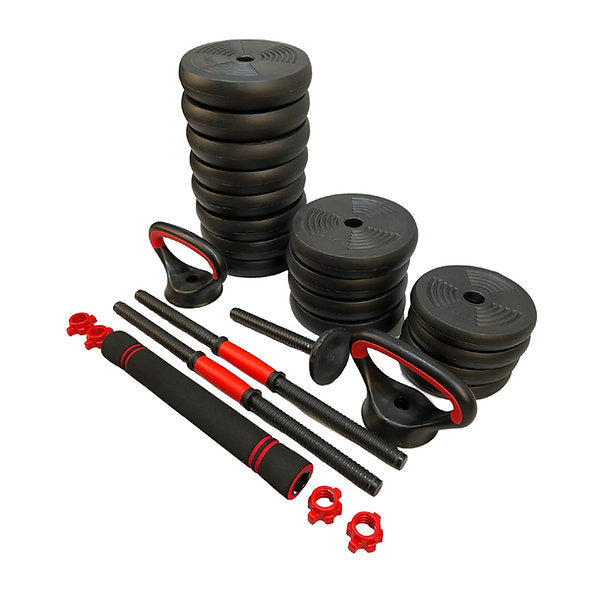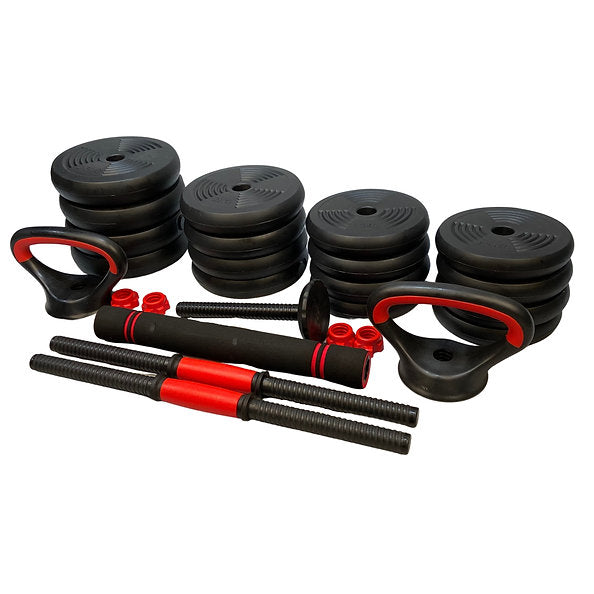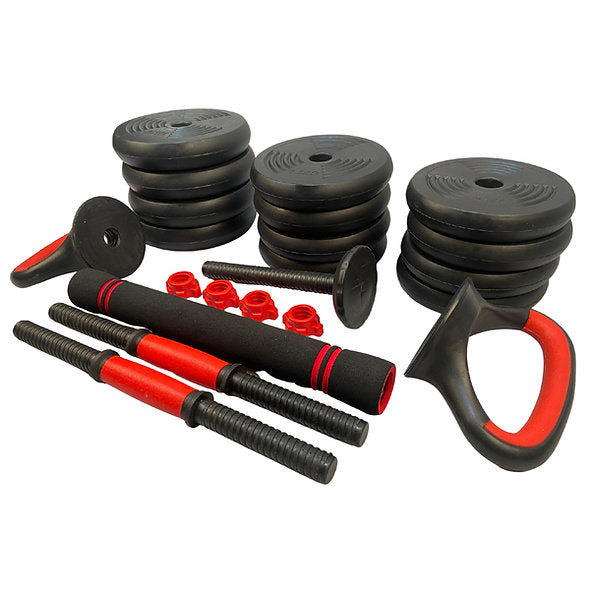 Exersci® Adjustable Kettlebell, Dumbbell & Barbell Set 20-40kg
Regular price
Sale price
£59.99 GBP
Unit price
per
Sale
Sold out
All variations of our Adjustable Kettlebell, Dumbbell & Barbell Set includes:
2 x Dumbbell Bars
Barbell Extension
4 x Spinlock Collars
2 x Kettlebell Handle
1 x Kettlebell Bar
 Varieties of Weight Plates are available according to the chosen Weight Set:
20kg Includes: 4 x 1.25kg, 4 x 1.5kg, 4 x 2kg Weight Plates
30kg Includes: 4 x 1.25kg, 4 x 1.5kg, 4 x 2kg, 4 x 2.5kg Weight Plates
40kg Includes: 8 x 3kg, 4 x 2.5kg, 4 x 1.25kg Weight Plates
Additional Information:
Adjustable Dumbbell / Barbell Set with Kettlebell Attachment: Easily adjustable set in multiple weight options. Quick and easy to assemble and adjust. Equipped with easily removable weight plates in a variety of weights. Additionally, includes 2 dumbbell bars and a bar extender to create a barbell.
Enhance your workout: Perform to variety of exercises and lifts with this adjustable dumbbell and barbell set. Execute kettlebell swings, squats, chest press, bicep curls and many more! Target every part of the body with this innovative and unique piece of gym equipment.  
Safe Design: Safe and easy non-slip, high quality raw material. Includes four screw on clips to ensure weight plates can be safely secured to the dumbbell bars. Very easy to switch between kettlebell, barbell and dumbbell variation. 
Easy assembly and storage: Simple to assemble and disassemble with twist mechanism technology. Once disassembled it can be stored with minimal space. After disassembling, it is easy to transport, perfect for a home gym setting. 
Share