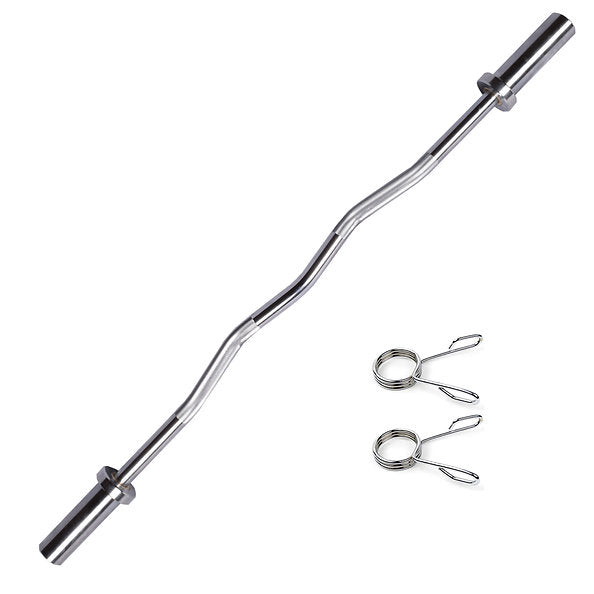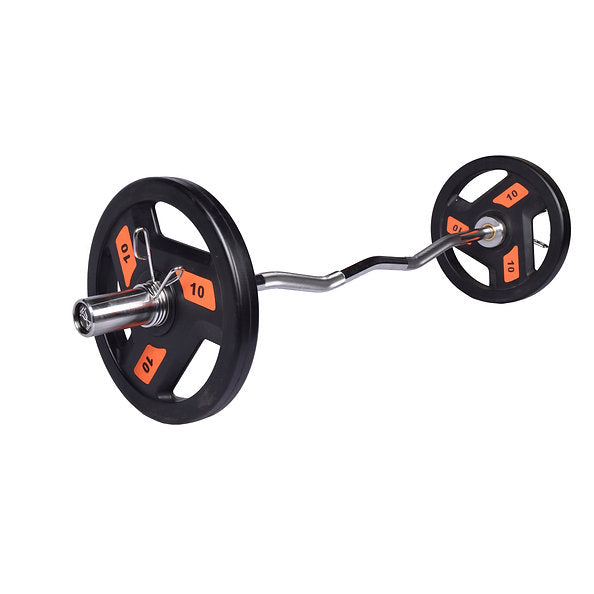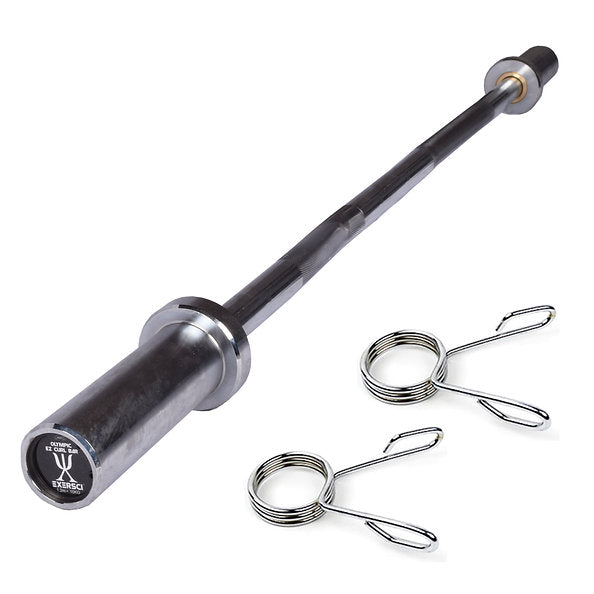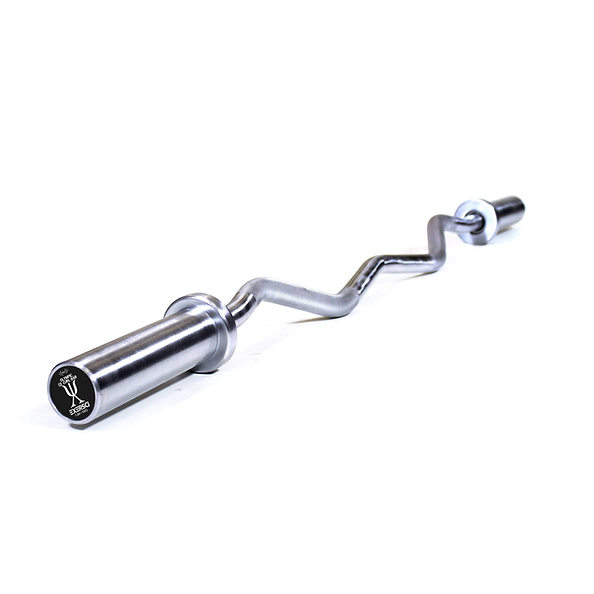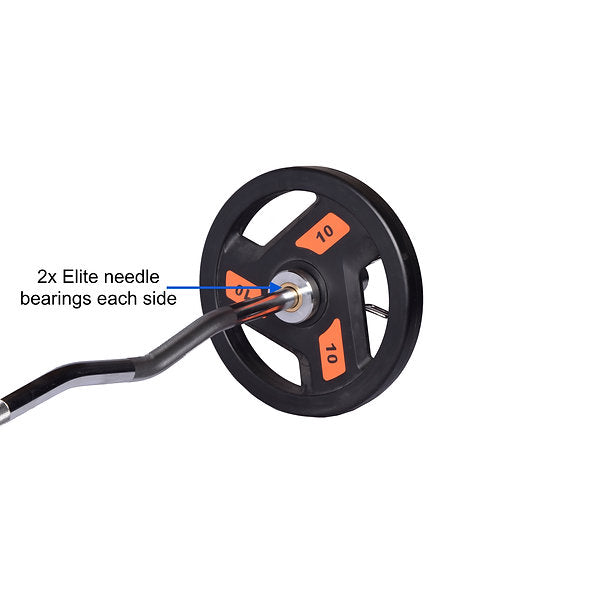 Exersci® 4ft 10kg Olympic EZ Curl Bar + 2 x Free Spring Collars
Regular price
Sale price
£79.99 GBP
Unit price
per
Sale
Sold out
Product Details
Our Exersci EZ curl barbell is manufactured in high tensile steel providing maximum performance and longevity of this robust barbell. The machine finished chrome plating and deep knurls guarantee firm, comfotable grip and reduced wear and risk of corrosion. The sleeves of this outstanding piece of equipment contain elite needle bearings and bronze bushings that ensure smooth rotation, low noise and longevity as you hit new personal bests. A generous loading part will allow you to add more weights than most competitor bars and being load tested to 317kg's our premium EZ curl bar takes some beating.
Why choose an Exersci EZ Curl Barbell?
Ez curl barbell's are  a must have if you desire toned upper arms and defition to your biceps / triceps. EZ curls generate far greater muscle activation and will give you much faster results than standards curls. The unique design of the bar reduces stress on wrists and fore arms which is common when completeing bicep curls. This is achieved through a near nuetral grip position (semi-supinated) which is more comfortable and enables greater weight to be lifted with reduced recovery times.
With our elite EZ barbell you can really achieve your goals. Whether its bicep curls, tricep extensions or skull crushers the Exersci EZ curl Barbell will offer you comfortable, long lasting perfomance and great value for money. 
Bar Weight: 10kg
Bar Length: 120cm
Load Bearing: 700lbs (317kg)
Handle Diameter: 28mm
Loading Part Diameter: 50mm
Loading Part Length: 18cm
Handle Length: 78cm
Suitable for all Olympic 2" weight plates/discs
Specially angled to reduce strain on wrists & elbows during forearm & bicep workouts
Can be used for a variety of workout techniques
Share